Forum home
›
Road cycling forum
›
Your road bikes
Genesis Day 02
crazy88
Posts: 560
I know it's not technically a road bike, but a hybrid. But it's a lot more road bike than it is mtb, so I decided to place it here. It's generally road bike parts, apart from the RH shifter and the flat bars.
I bought the frame from eBay and have been building my new bike up over the last month or so. I've never built a bike before, so I'm well pleased with the final bike, I love it.
It's my commuter, hence the apparently 'bombproof' quest wheels, which generally seem to be liked. It's now got a set of spd pedals on it too, I ran flats for the first ride as I was convinced it would disintegrate at speed.
Here's a few pics from its first real ride out. I have been commuting on my slicked up hardtail mtb recently, and forgot how much different it was to ride a road bike!
Anyway, here's the pics.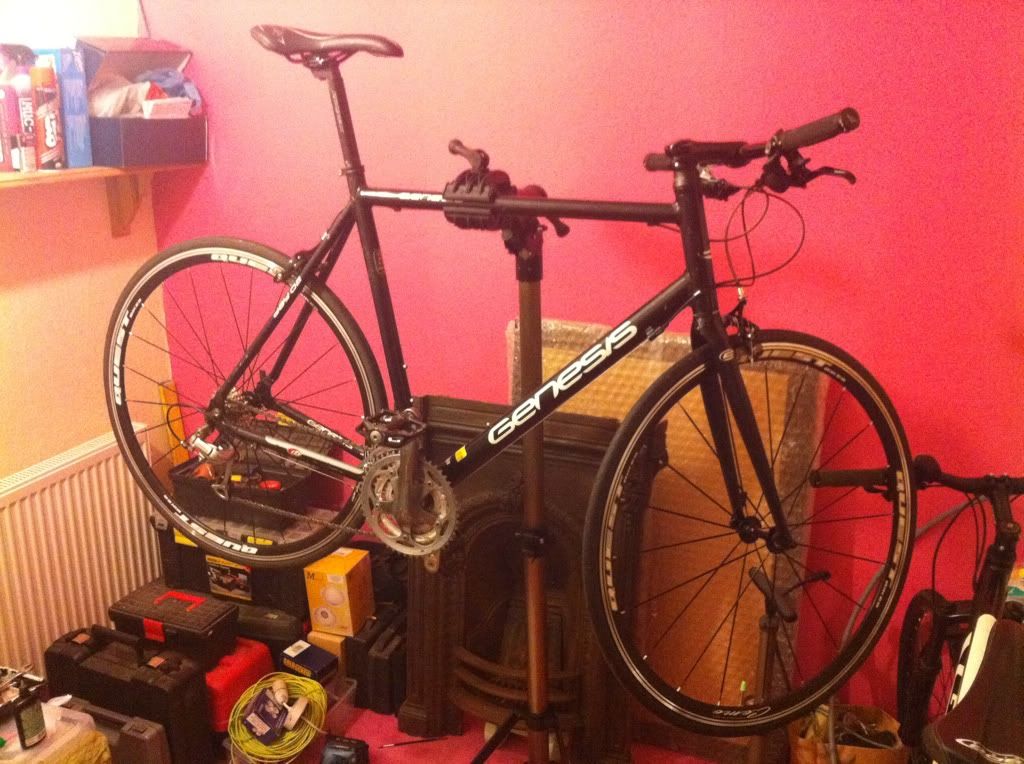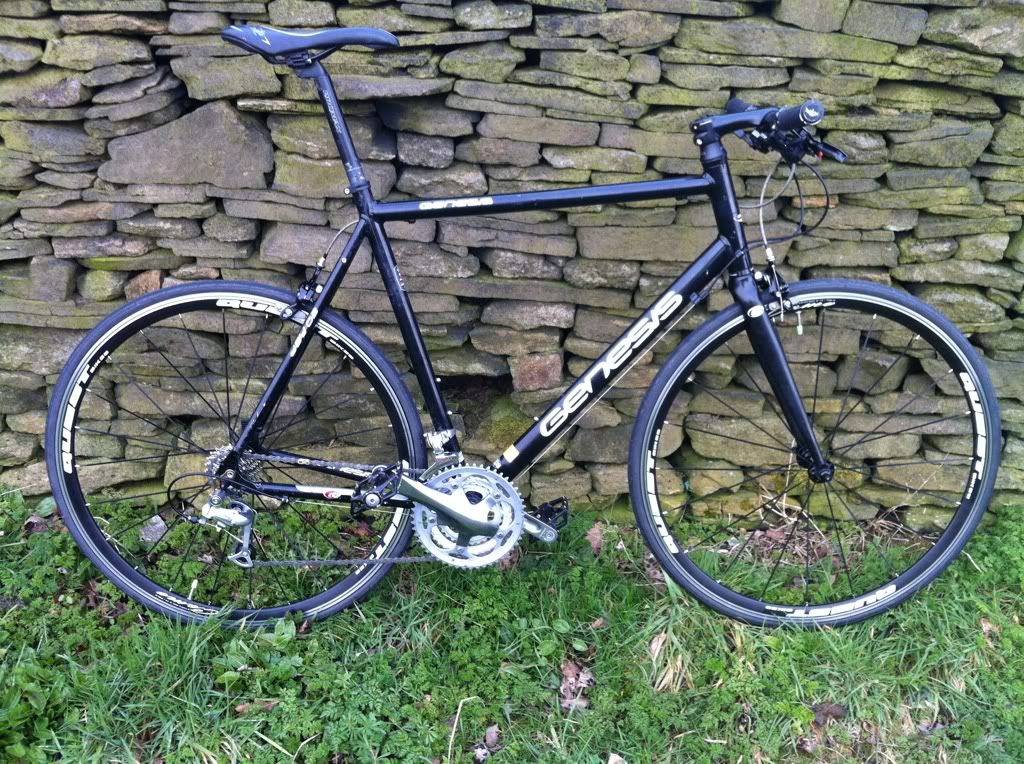 Out with the old, in with the new
here.