Forum home
›
Road cycling forum
›
Pro race
Basso fighting talk

frenchfighter
Posts: 30,642
Two Champions will face off; and race. No easy efforts, no gliding in the bunch and rolling in down 5mins. Bring it on.
"I cannot wait. I'm glad that Alberto will also be [in Catalonia]. He's a cyclist who I respect very much. At the 2010 Tour, he knocked me out in the first round. I'm ready to rebound. Of course Contador is Contador and when he attacks it hurts, but this time, I will start a beaten man," added Basso.

"Last year, I went to the Tour in France tired from the Giro d'Italia. This time, I have the head, the legs and the heart. We'll see who is the strongest. It is not enough to be half-ready, it will be a full-on affair in Andorra. I'll have the same fight as a bull in a bullfight. Yes, it will be the first real and anticipated challenge between us."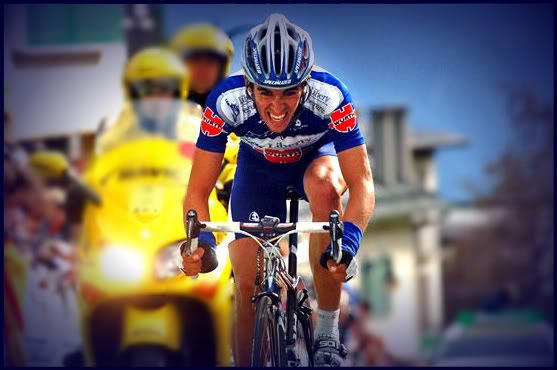 Contador is the Greatest