Forum home
›
Mountain biking forum
›
Your mountain bikes
1999 Zaskar LE rebuild.
twonks
Posts: 554
As a result of a thread asking over the suitability of this frame, the decision was taken to build it up and not spend £300 or so on a new frame.
The work and result is as below.
Starting place.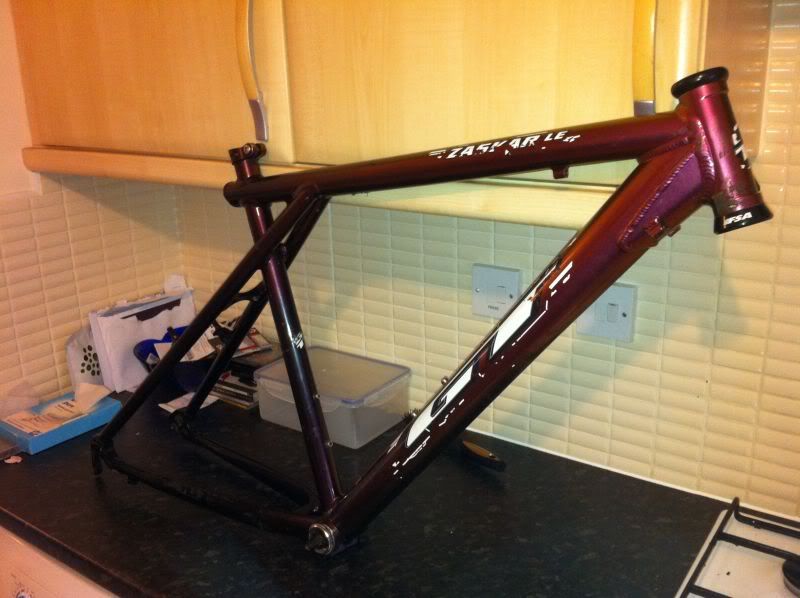 Then a few bits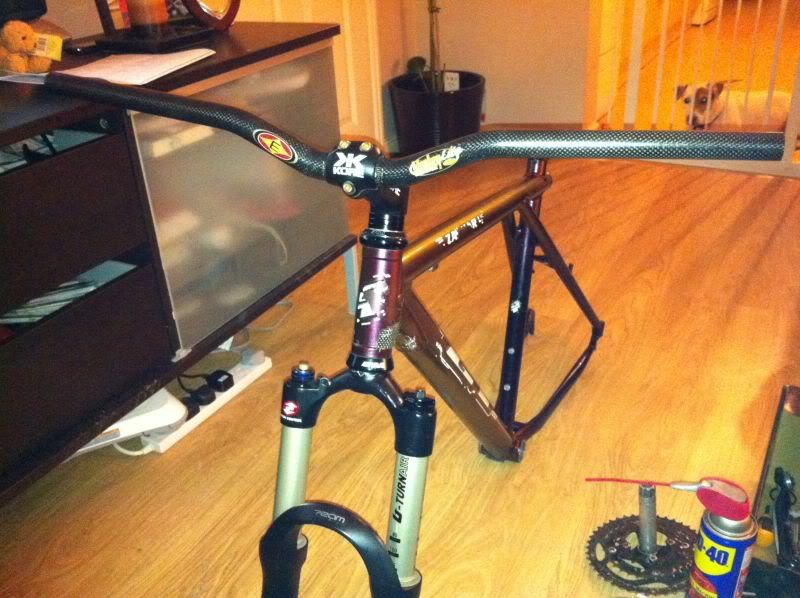 And a few bits more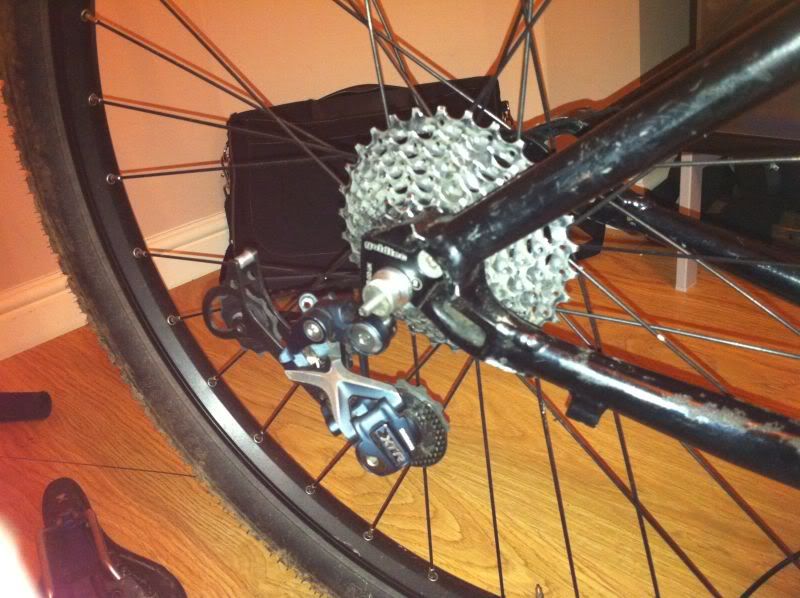 And a few hours of swearing gets.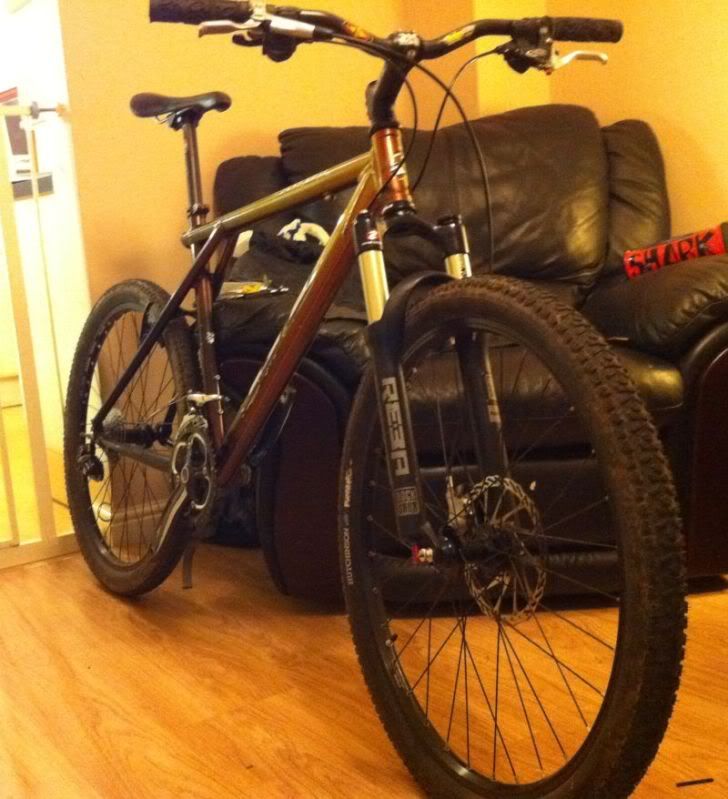 A few hours more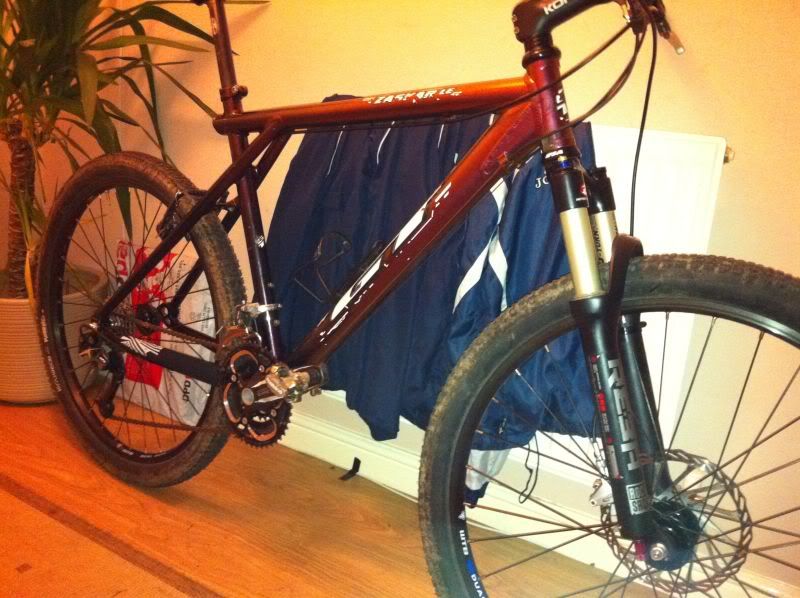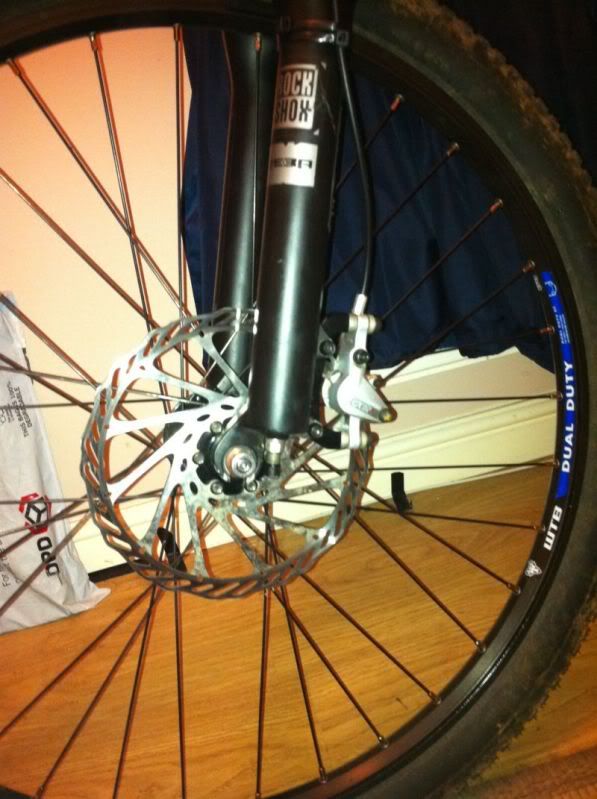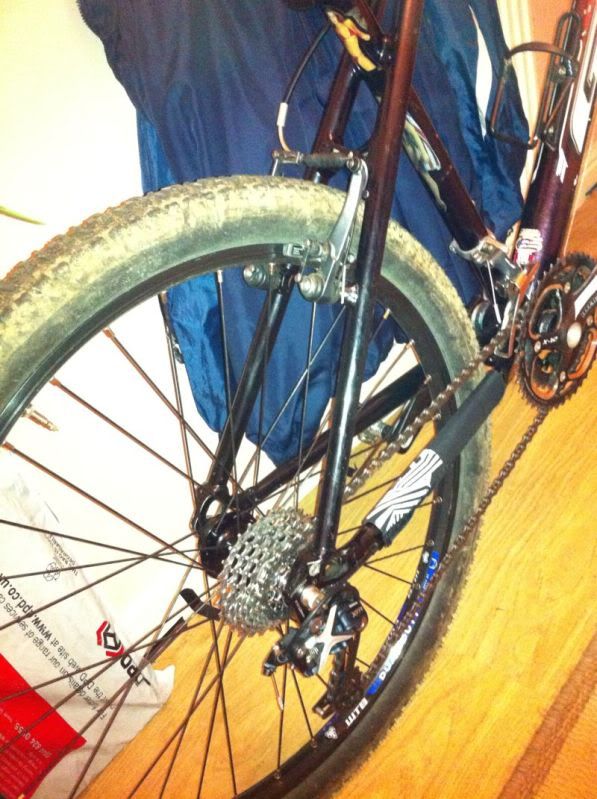 Kit list
Frame - 1999 Zaskar LE Cosmic Sunrise (18")
Forks - 2006 Reba air U-turn 85-115mm
Crankset - Aerozine Carbon wrapped 22,32,44
XTR HTii btm bracket
XT Front mech
XTR Shadow rear mech
XT 8SP shifters
XT 8SP block
Elixir R 185mm front brake
XTR V rear
Easton Monkey lite carbon bars and seat post
Race Face good and evil grips
LX spds
Formula disk hubs with WTB dual duty XC rims
Hutchinson Pirahna tyres
Wheels are donated from a Giant FS bike that now has my DT wheelset on to make it lighter for the youngests daughter, so I will be looking to replace these soon.
However for now an initial ride round the block suggests it is going to be quite a trail centre weapon
Very impressed with the old girl.
Not sure on weight yet, but it is quite light even with the anchors rotating.
Thoughts and comments welcome.