Forum home
›
Mountain biking forum
›
Your mountain bikes
Orange Ms Isle project....(Rebuilt September 2013)
*AJ*
Posts: 1,080
Just purchased myself a new project 4X bike.....
I love the way my patriot DH/FR bike rides and always fancied a Ms Isle so it was a no brainer really.
Here it is when it was delivered Saturday morning....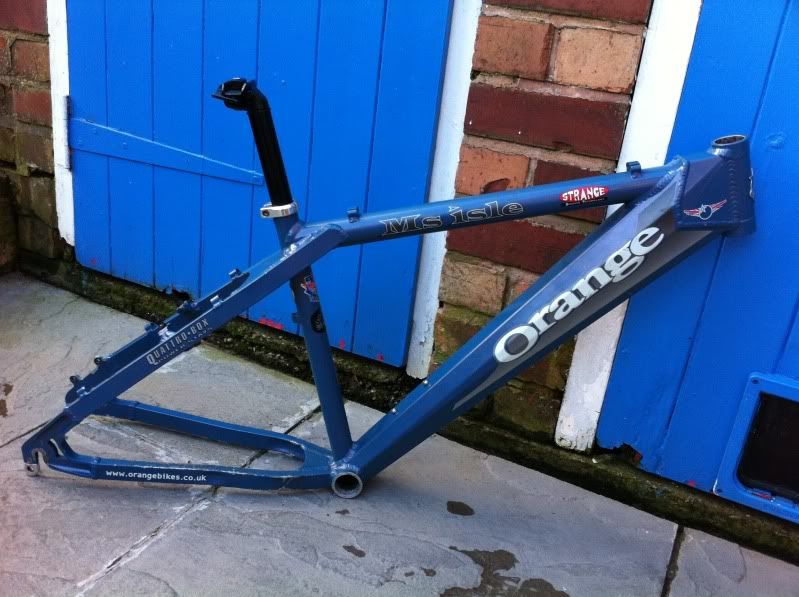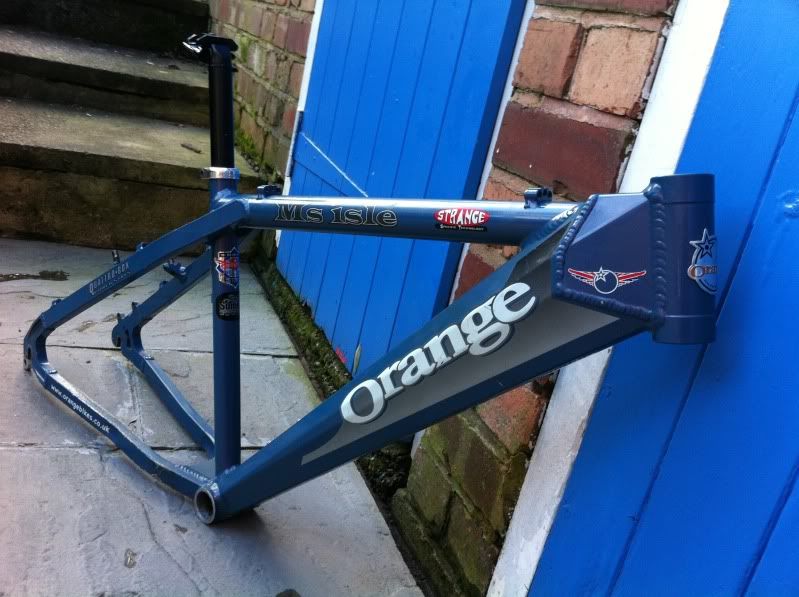 Twins...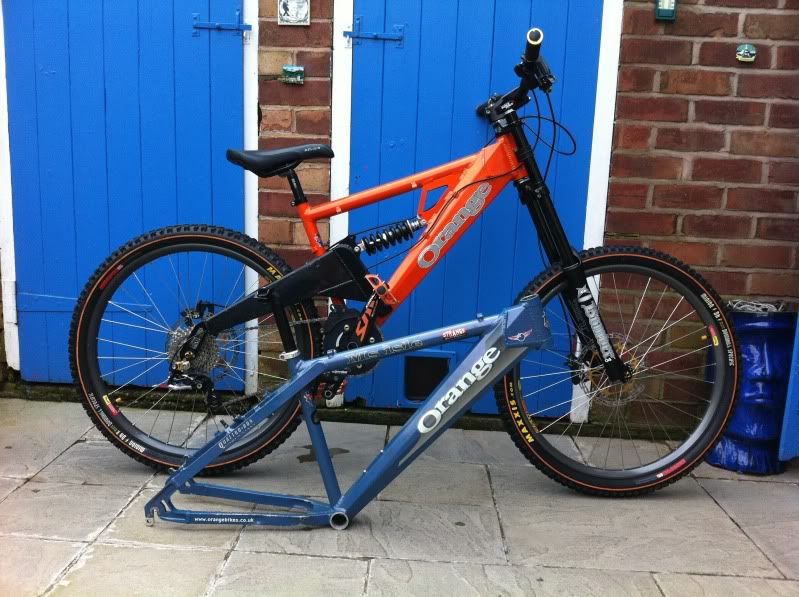 The frame was in good shape, but I decided the colour was not what i was after, I also hated the rim brake bosses that the later frames do not have, so I set to work with the hacksaw.....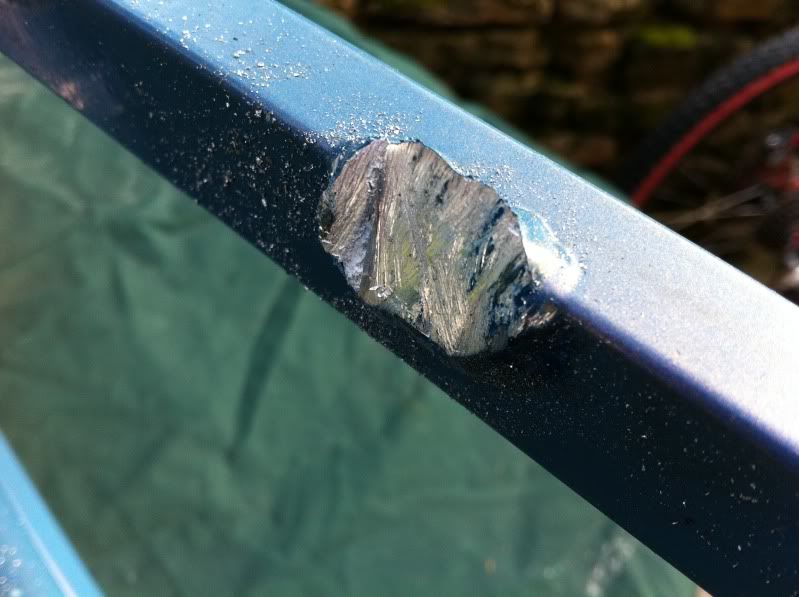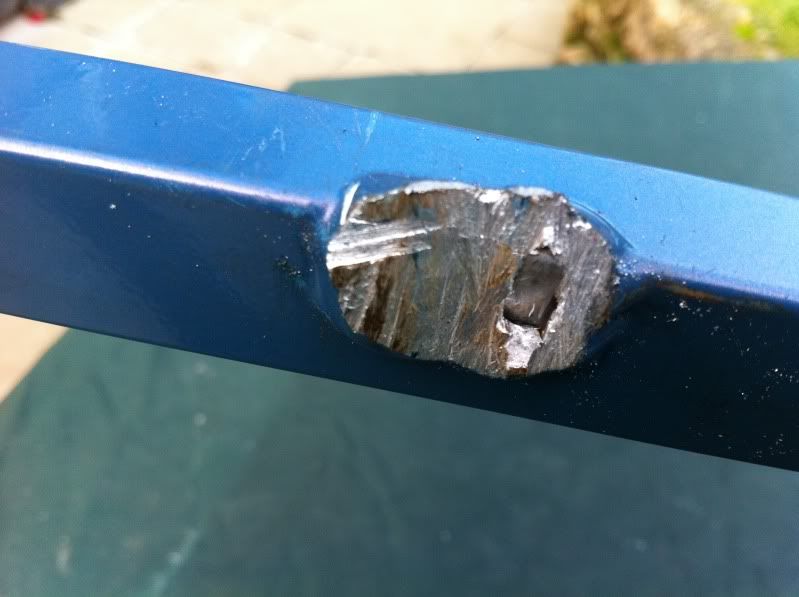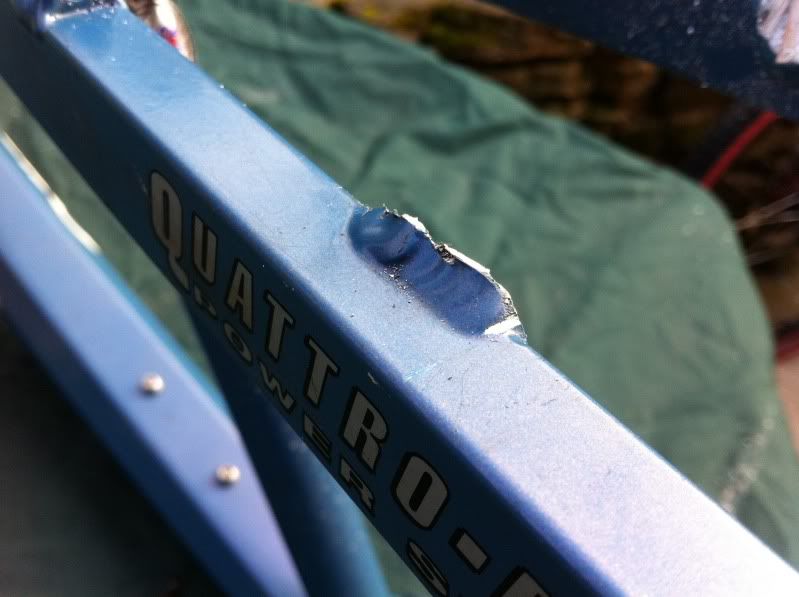 The offending bosses....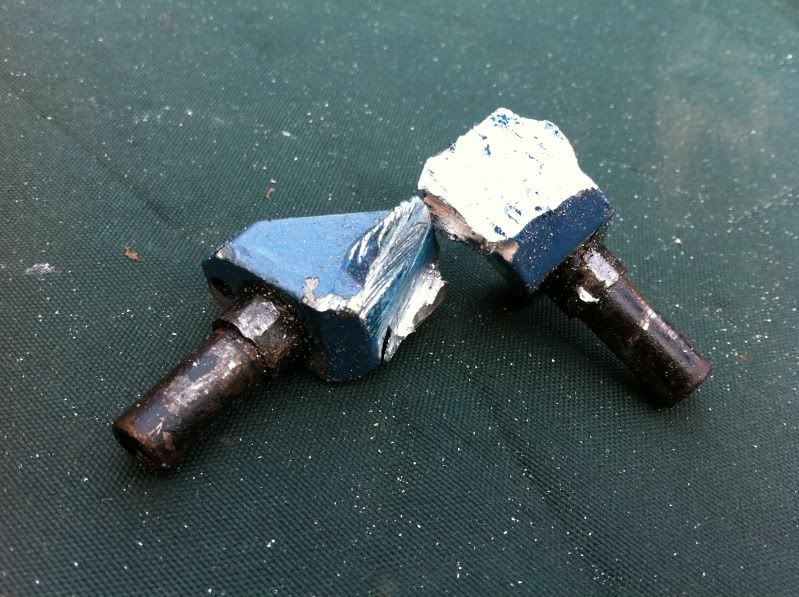 After that I spend some time with the file tidying up the bosses....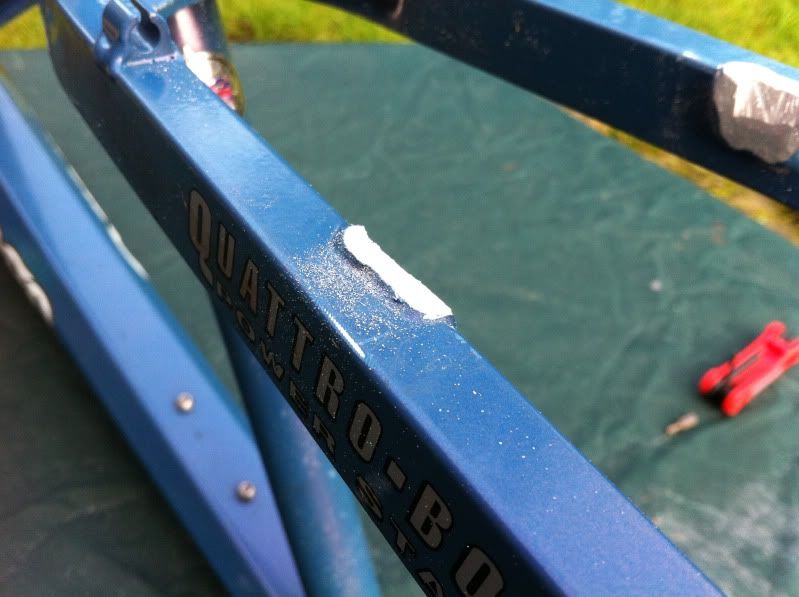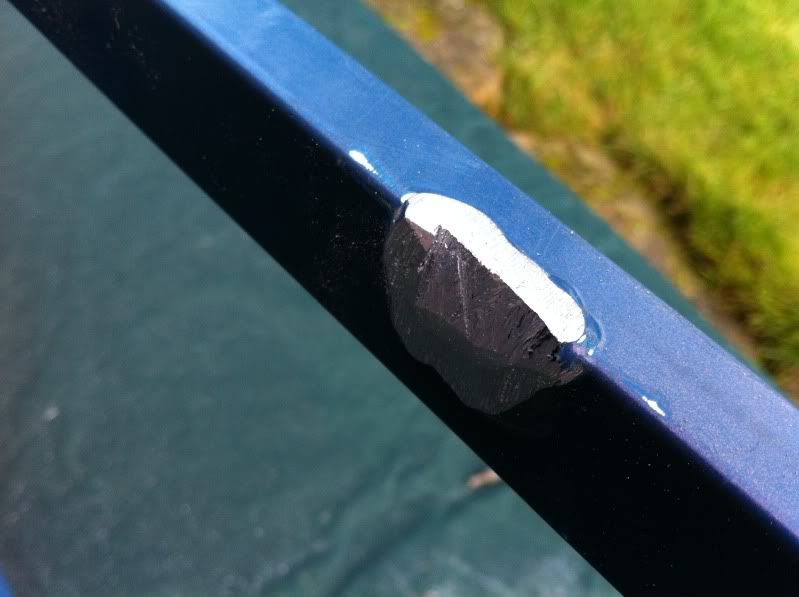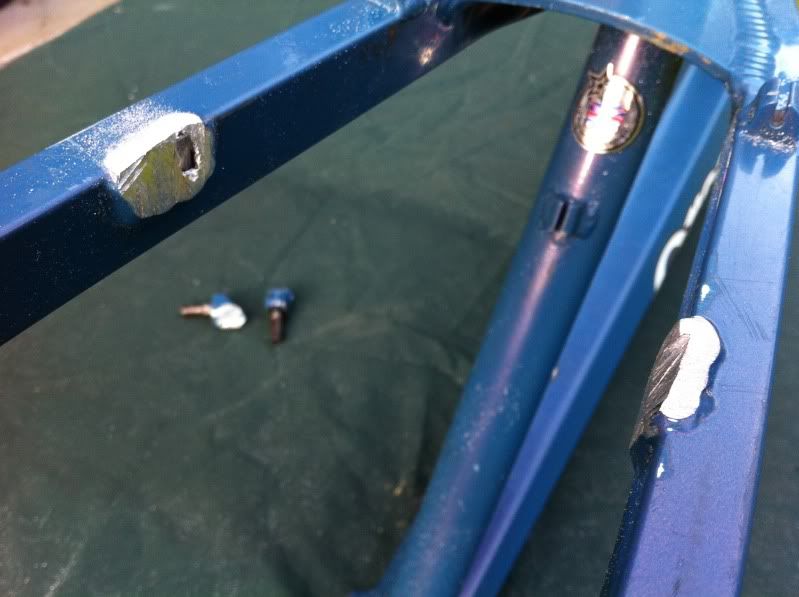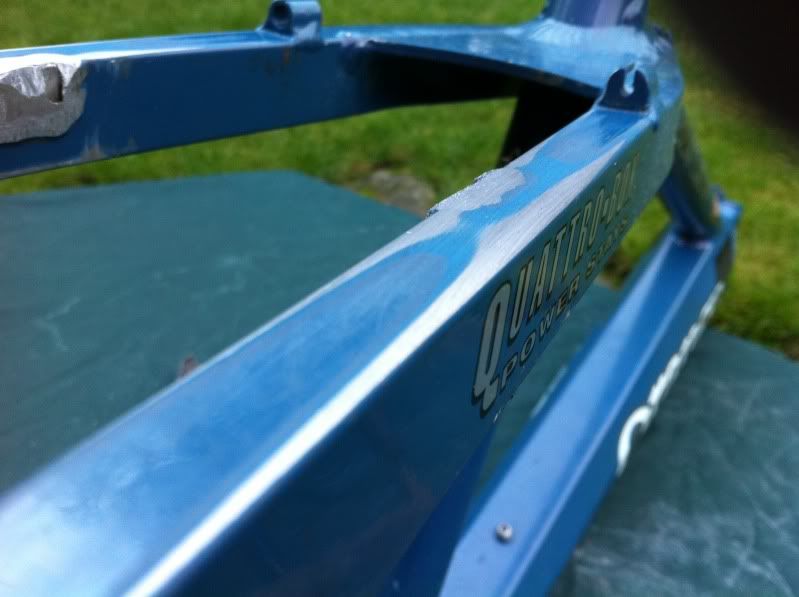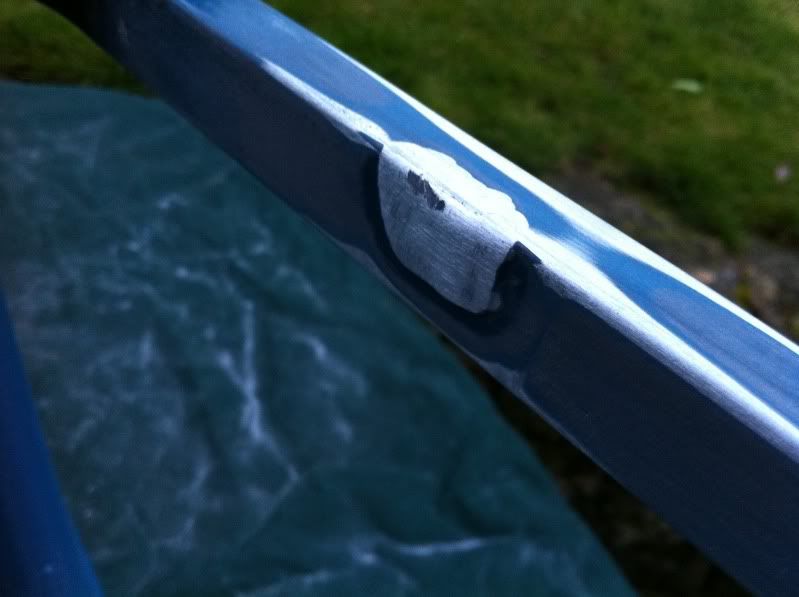 by this time, my fingers were numb... so I gave up and returned today, file in hand to finish the job....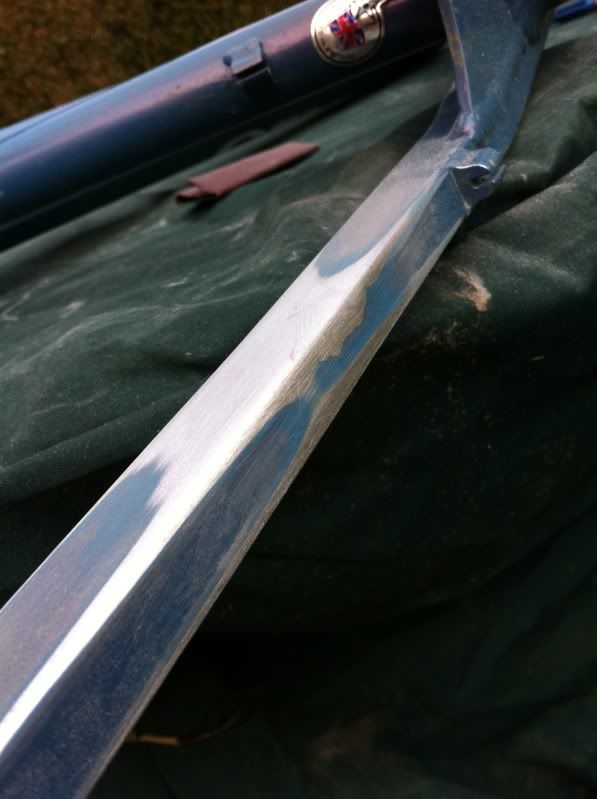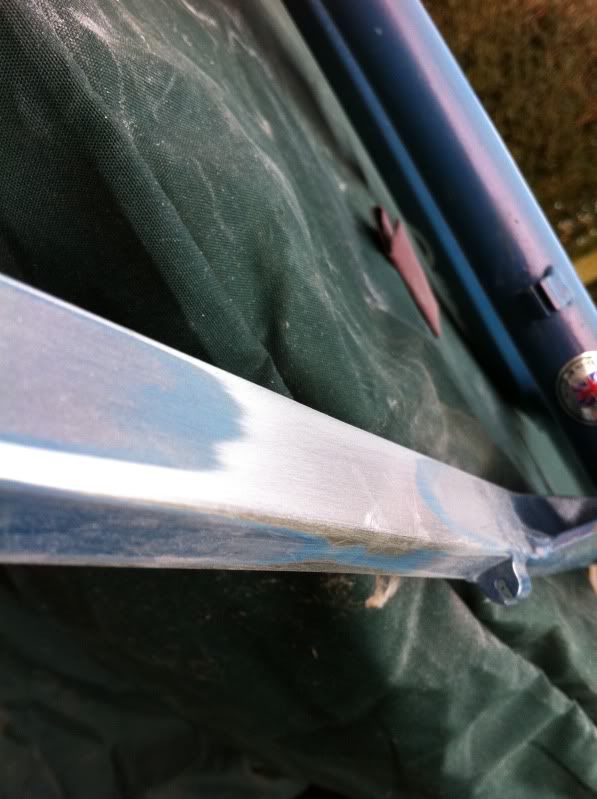 Added a layer of guide coat to ensure id still got a square edge on the frame, then repeated the process on the other seat stay..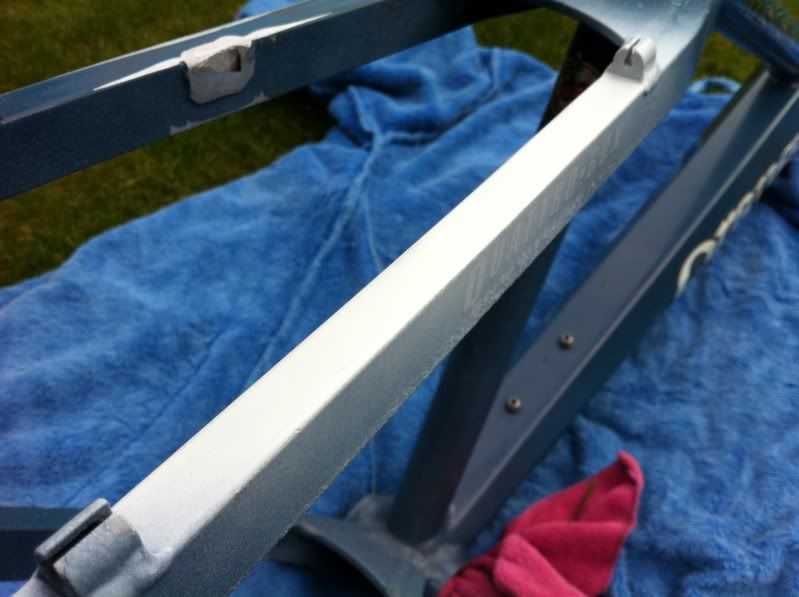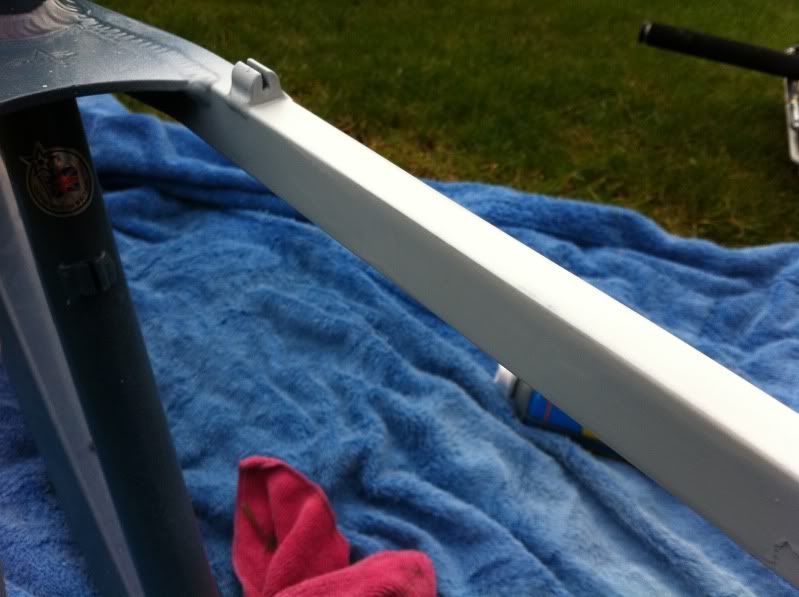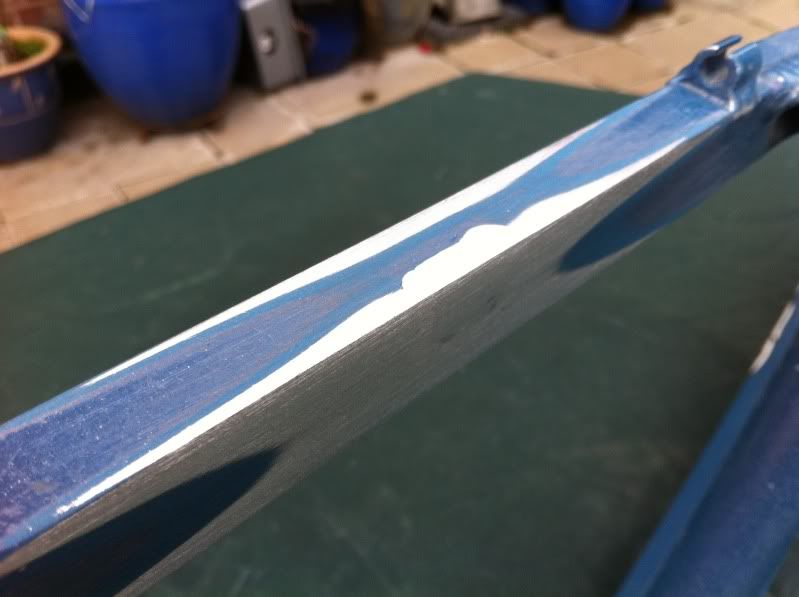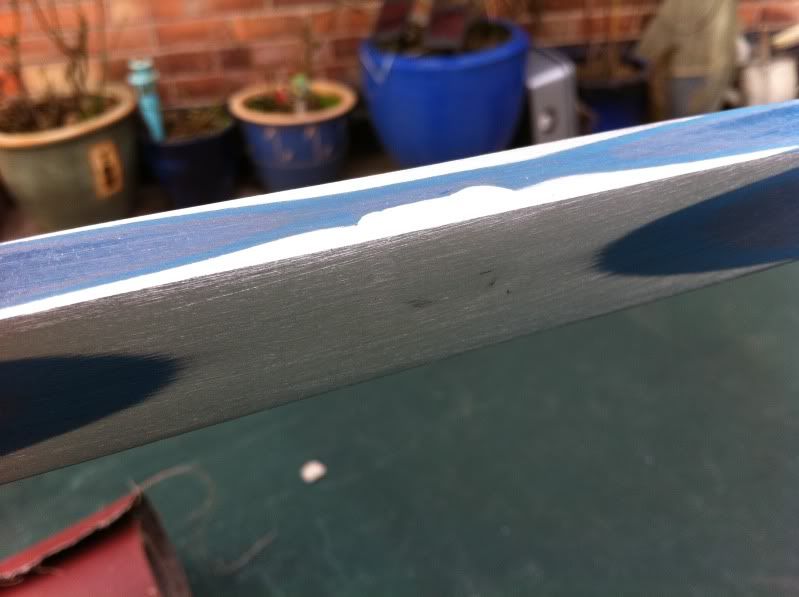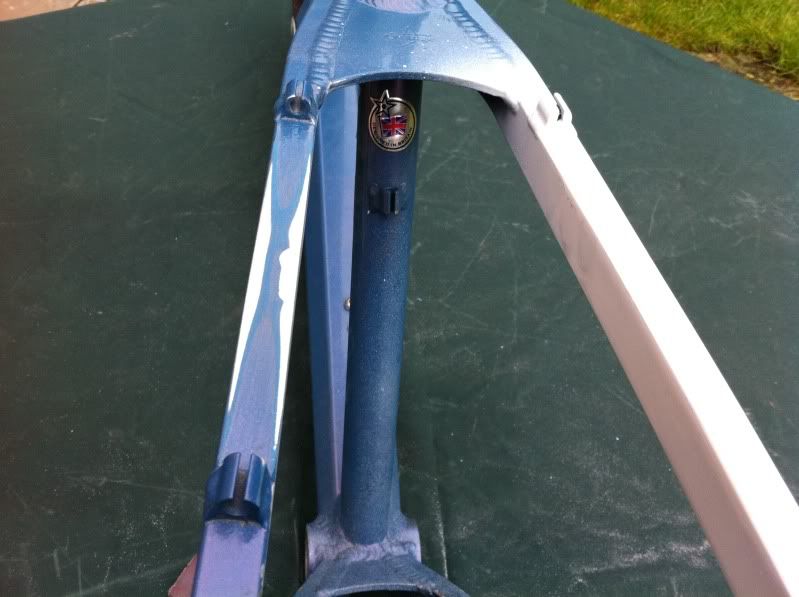 Finished and ready to go to the powder coaters for a fresh look, once ive decided on colour.....