Forum home
›
Road cycling forum
›
Your road bikes
2011 Kuota Kharma
twotyred
Posts: 822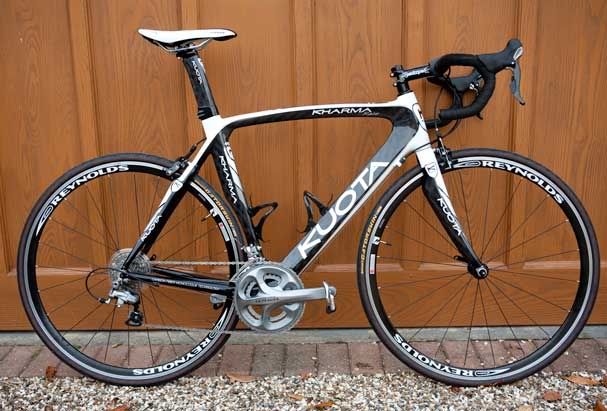 Frame: 2011 Kuota Kharma
Wheels: Reynolds Shadow
Groupset: Shimano Ultegra
Stem and bars: Deda
Decided to go for a new bike now instead of next year when the bike prices and vat will go up. Tested the Kuota against a Scott Addict and Bianchi Infinito. The Kuota had the smoothest ride, planted and stable and didn't lose out to the other bikes on stiffness, and just felt "right". I expected to get a 2010 frame but just as I placed my order some 2011 frames came through and one was my size- result!
Day after I picked it up did a 100 mile sportive and felt the least fatigued I ever have after a ride that long.
Thanks to Phil at Epic Cycles for his advice and patience whilst I spent almost the whole of a Saturday afternoon testing bikes. I can't recommend Epic Cycles highly enough.
Bring on the Etape in 2011.