Forum home
›
Stolen & found bikes
›
MTB stolen
Giant XTC 3.5 with Carbon RC39 forks (15/07/2010 Chertsey)
anoyceperson
Posts: 66
Hi guys,
Woke up this morning to find my shed had been broken into and the bike stolen. I am in the Chertsey area.
I know there are quite a few bikers on here so thought I would ask you to keep an eye out for it. Its quite distinctive as it has quite a few additional bits on it, most notably Carbon RC39 front suspension. It has a Shimano LX front chainset, Crank Brothers egg beater pedals, Mountain King Protection Tyres and a Fiziks Gobi saddle (not in this picture).
Please see pics below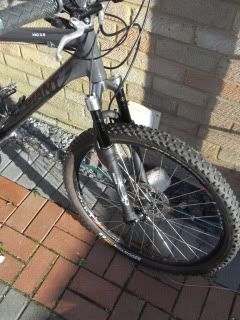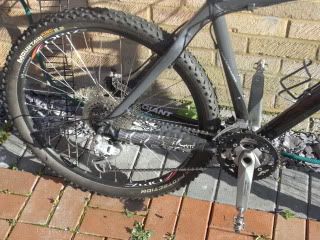 If anyone see's this bike please let me know so I can pass the info onto the police.