Forum home
›
Family & kids cycling forum
8 year old Alec conquers Kingley Vale (with pics)
bartimaeus
Posts: 1,812
Last Sunday I took my 8 year old son Alec off road over to Kingley Vale (a 7.5 miles round trip which he's done before) and this time he decided he wanted to take a look at the climb... once he got going there was no stopping him, so 2 miles later we've climbed to the top at over 200m. I promised him I'd post some pics to celebrate his triumph, so here they are
He's on an Islabikes Beinn 24... a fantastic piece of kit - the light weight has turned him into a keen climber, and the big wheels saw him over the root and bumps.
At the summit - success!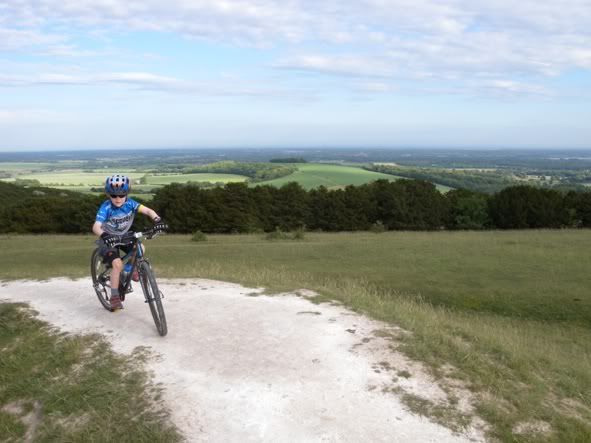 phoning to tell mum we'll be late for tea... "Mummy, you'll never believe where I am!"
and a well earned drink while enjoying the view... Chichester Cathedral is down there somewhere