Forum home
›
Mountain biking forum
›
MTB general
Todays Bodge :D

The Northern Monkey
Posts: 19,174
Been filing and sanding this bloody Shimano Honeycomb bash to fit my XT cranks
The PCD is the same, but the fitment is slightly different, so I had to take some material off near the bolt holes.
Not sure about it yet though, pretty bloody weighty... tis from an slx dual.
Might end up changing for an E13, but I really wanted the shimano one!
Thoughts?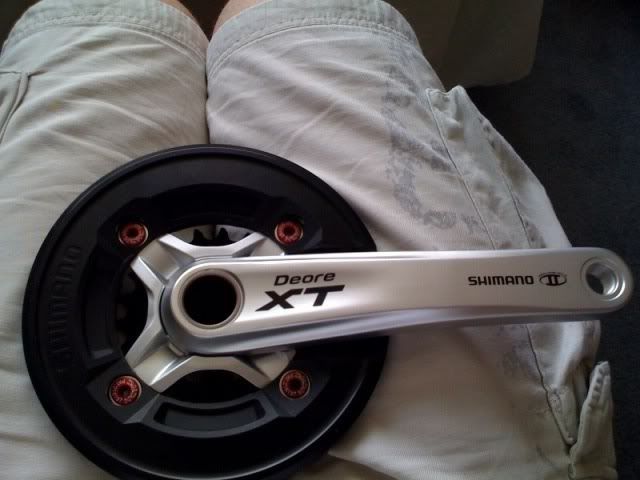 Oh and on a side note... KCNC chainring bolts are fiddly and a complete pain in the censored !