Forum home
›
Road cycling forum
›
Tours, routes, audaxes & organised rides
›
Sportives/audaxes/training rides
Anyone done a London to Paris?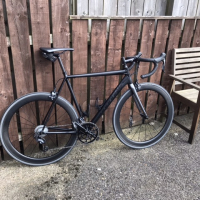 dg74
Posts: 656
Hi

I'm looking into doing one of these rides for charity next year (need to lose some bulk and get fitter for this - which leads me nicely into my question).

How would I go about training (sensibly) for one of these rides? What are the average daily distances/speeds, etc that these ride at?

Any, absolutely any information or guidance would be greatly appreciated. And if anyone from the Newcastle area wishes to do the ride would they be interested in having a training partner to help with motivation and competition (a little wager for fun?).

Thanks

Darren.