Forum home
›
Mountain biking forum
›
Your mountain bikes
Orange Crush 07

ste_t
Posts: 1,599
Hi guys. Here is my Orange Crush which I bought new in 08. Granted it can make steep climbs a bit of a nightmare but the bike is far better than I am on the way back down! I've had more than my fair share of spectacular offs, but she's stood up to a beating with no problem at all.
The only thing I've actually upgraded is the grips to odi lock ons, but now I'm looking at (admittedly unnecessary,) bling bits. Any recommendations? I'll get more pics up when I have shiny new bits added!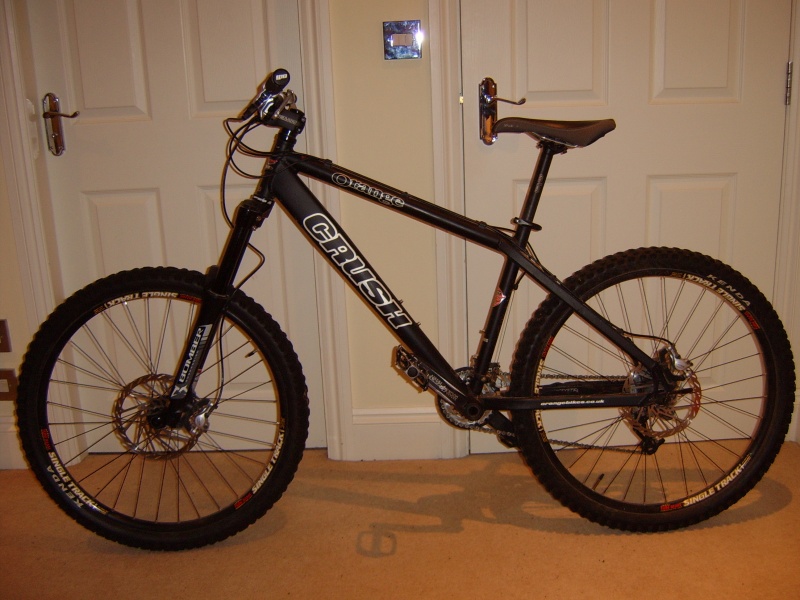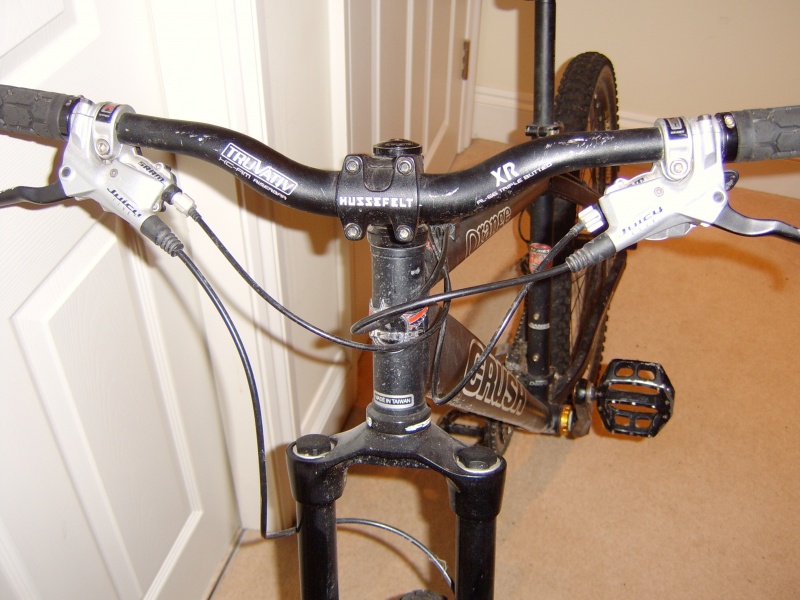 Frame: Series 16 Custom Butted 6061 T6 Aluminium
Forks: Marzocchi Z1 Sport RV 150mm
R Mech: SRAM X9
F Mech: Shimano Deore
Shifters: SRAM X7
ChainSet: Race Face DH Evolve Double X Type
Brakes: Avid Juicy 5 185/203mm
Hubs: Shimano Deore 475/KK20
Rims: Sun Singletrack SL1
Tyres: Kenda Blue Groove/Nevagal 2.35
Headset : FSA Pig
Stem: Truvativ Hussefelt S
Post: Truvativ XR
Saddle: SDG Bel Air H
Bars: Truvativ Hussefelt
Pedals: dmr V8
Weight: Less than a 5 because I don't have that silly rear shock weighing me down!