Forum home
›
Stolen & found bikes
›
MTB stolen
Orange Crush stolen in Glasgow
alanp1984
Posts: 61
Orange Crush 2009/10 in green.
Stolen in Glasgow from my flat between 20/11/09 and 27/11/09.
Its easily identifiable as its a complete custom build as follows:
Custom parts shown with ++( )++ around them
Sizes (This is a 15" frame)
Colour Green Grass
Tubeset 6061-T6 Custom Butted Aluminium
Forks Fox 32 Float R 140mm ++(QR Bolt Thru Axle) ++
F Mech Shimano Deore
R Mech SRAM X9 Medium Cage
Shifters SRAM X7
Chainset Race Face Ride XC X Type
Cassette SRAM PG950
Brakes ++Hope Headset (Blue)++
Hubs ++Hope Pro 2's++
Rims Mavic XM117
Spokes DT Swiss Competition S/S Black
Tyres Continental Mountain King 2.2
Headset ++Hope Headset (Blue)++
Stem ++Sunline V1 stem ++
S Post Race Face Ride XC
Saddle SDG Bel Air
H Bars ++Sunline V1 bar 711mm++
Pedals ++DMR V12's in brushed metal++
B Bracket Race Face X Type
Accessories ++A blue chainstay cover by Lizard Skin
Green rubber rear light
There's a ¾" long scratch near to the "crush" lettering on one side of the top tube.
Its easy to spot due to Green/Blue/dark metal colour scheme. And it has a noisy pro 2 hub not the regular shimano stock option..
Likely to be seen in Scottish trail centres I reckon...
Any help would be much appreciated as my insurance wont pay out.. Found an advert for it on gumtree too but it was too late- actually spoke to the guy under a false name and he'd already sold it.. for 350 quid.... sob...
If you were sold this mistakenly and you have a conscience, I am happy to refund what you paid. I am also willing to pay anyone a reward of £350 for calling the bike in.
Contact the police or me on 07595249596 if you see it on the back of a car- take the number plate down
Cheers for your help guys and girlsx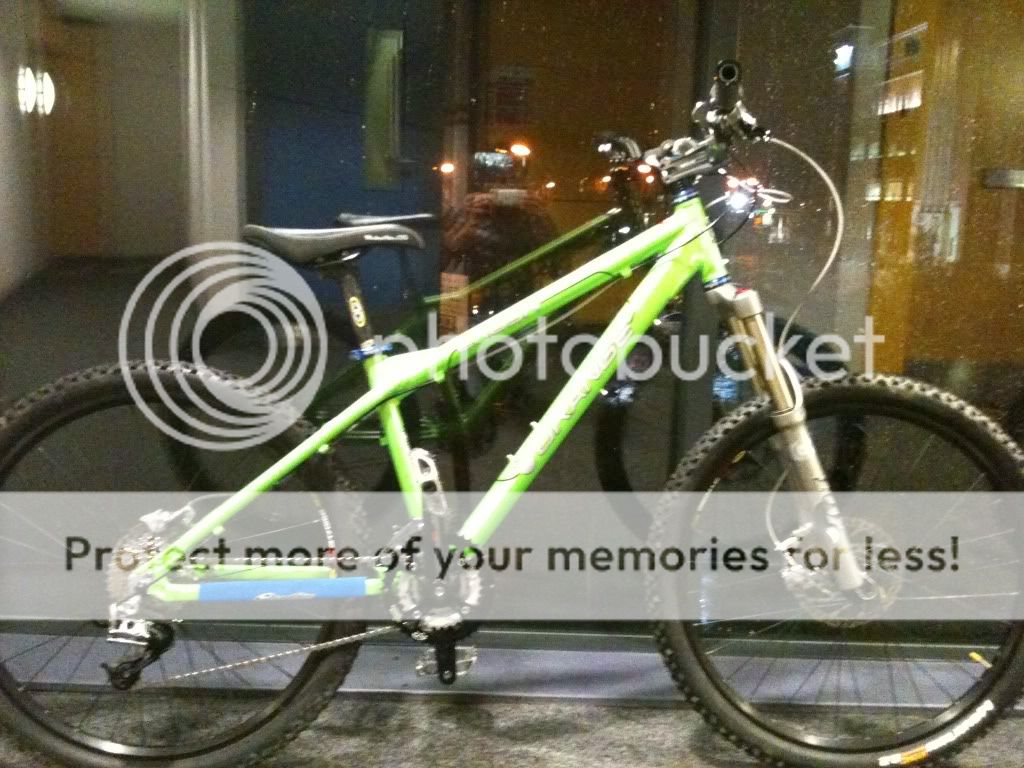 [/img]