Forum home
›
Mountain biking forum
›
Your mountain bikes
W.i.P: old orange crush
Anonymous
Posts: 79,692
after riding my on one for a bit i decided i like riding hardtails again (but no where near as much as i like riding full sus of course) so decided i would give another a crack, was going to get a blue pig or a pha5e then found this on ebay and thought for 170 quid it would be worth a bash.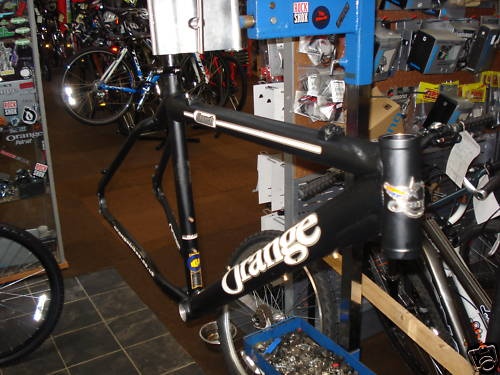 its an 05 orange crush and apart from the seatpost clamp, i think everything will go straight on to it from my on one.
should be done as soon as it arrives which hopefully will be the weekend.
edit:
its finished, thats how you do a work in progress: