Forum home
›
Mountain biking forum
›
Your mountain bikes
Not a rockhopper!
J55TTC
Posts: 224
Well, I'm either stupid or you lot are useless at convincing me I didn't need a full sus. A huge thanks to the lads at Evans, Woking for taking the rockhopper back in exchange for this (and a few more £££).
Pretty standard apart from my S-Works carbon bars and stem. Wellgo MG1's should be here soon
Compulsory kitchen photo: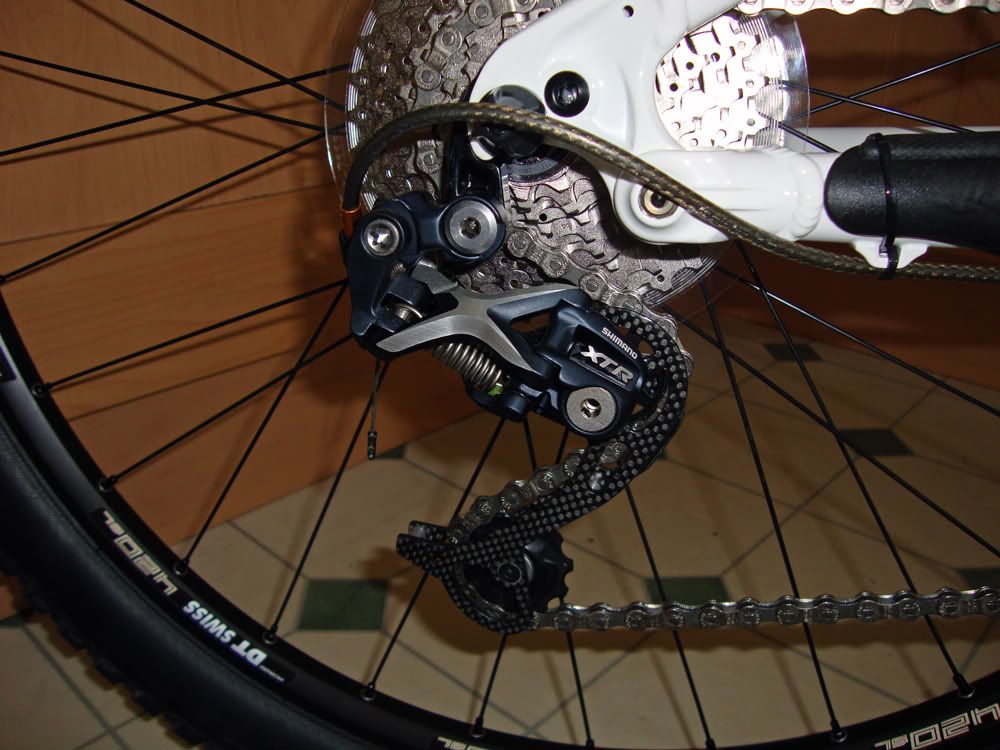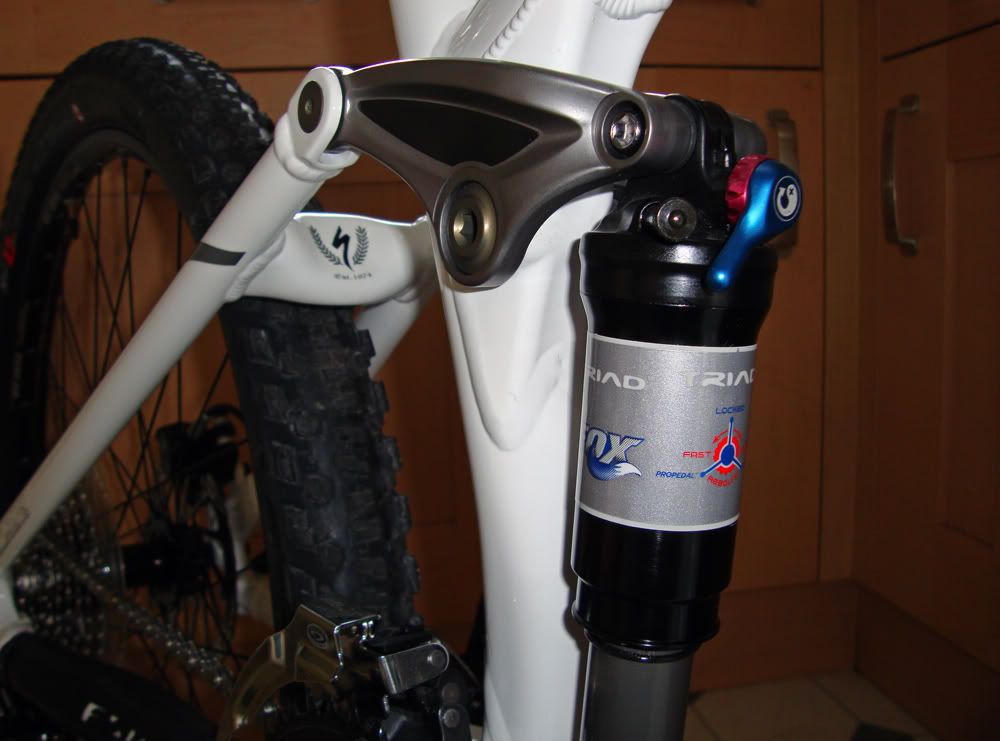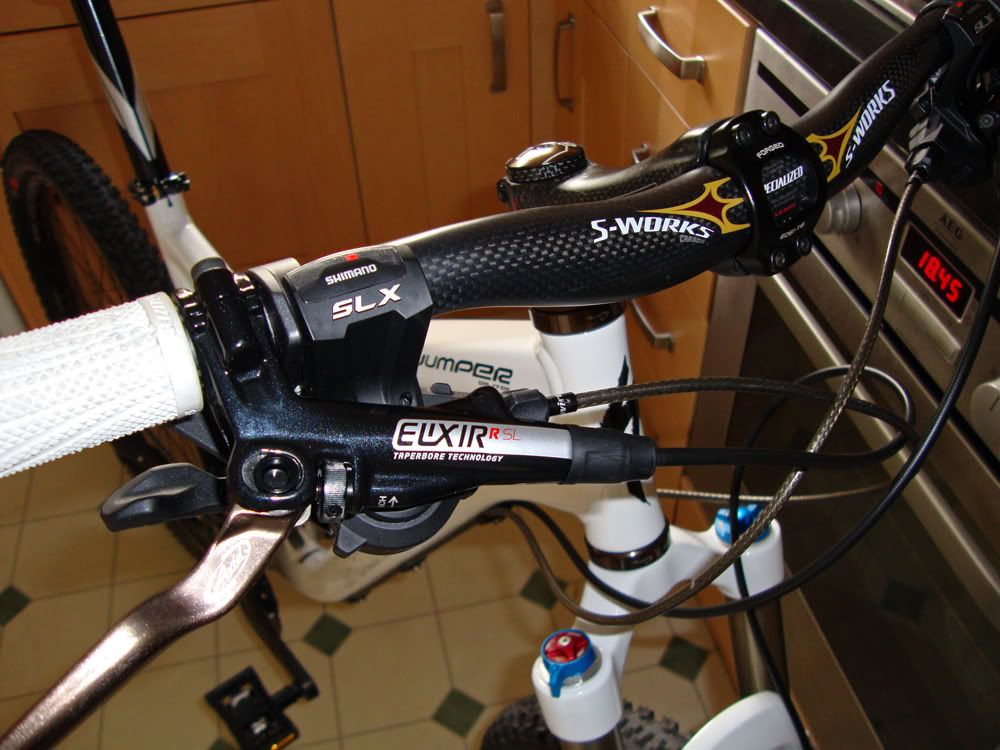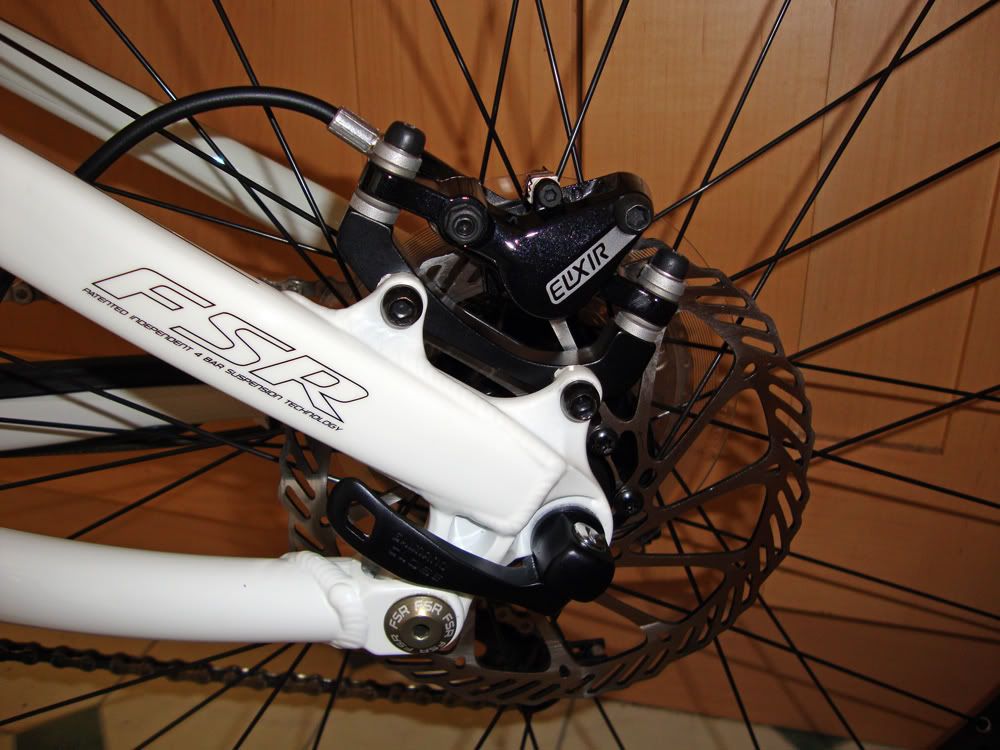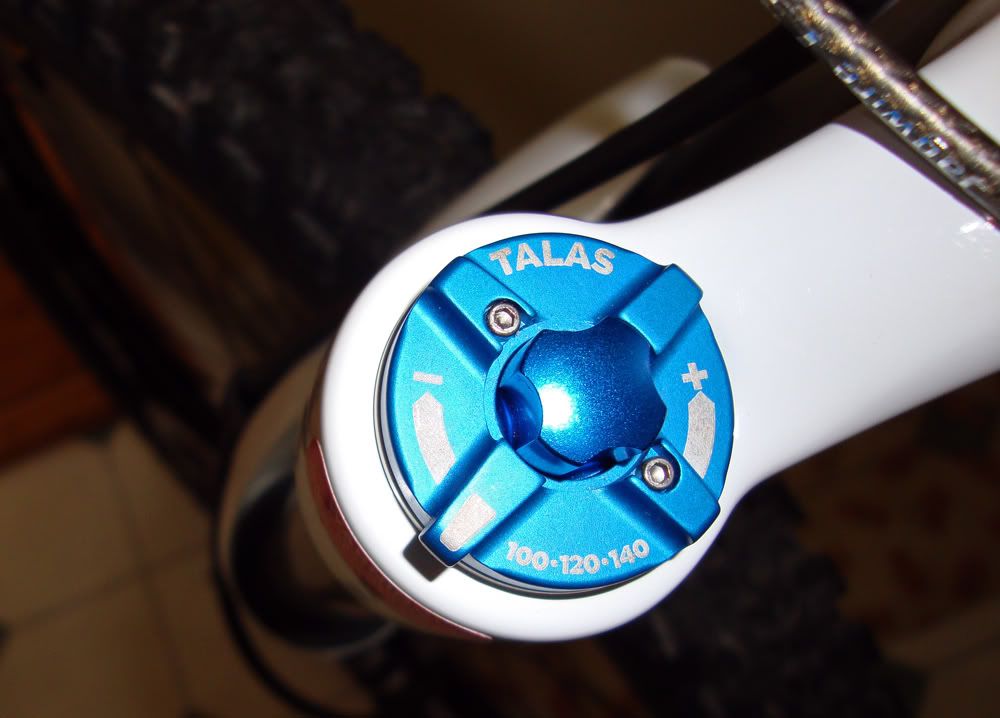 A little detail that I though was quite nice where the cable for the front mech passed through a section of the frame.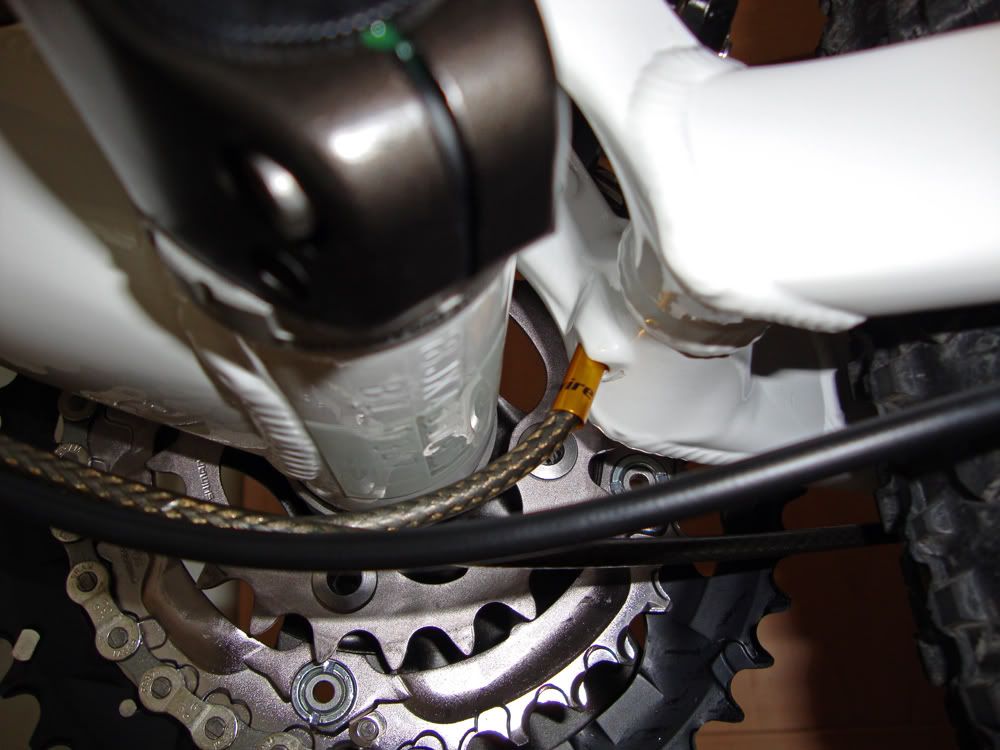 Will be over Swinley ASAP!