Forum home
›
Mountain biking forum
›
Health, fitness & training
Lateral knee pain when training for 10km run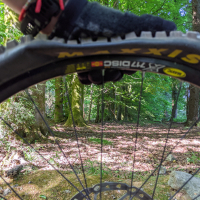 endurojcb
Posts: 167
Hi,
I've stupidly agreed to do the 10km Asics London run on July 12th for charity so have been training for about 6-8 weeks! Realisticly I'll be looking to do the run in 50 minutes if possible!
To start with I was doing Fartlek training to increase my fitness quickly which worked wonders. I was doing this from anywhere between 20 and 35 minutes at a time on a treadmill at the gym. 8kmph for the easy stuff and 16km for the sprint part. During this sprint training I have had no noticable trouble with my knee(s) probably because I'm constantly changeing speed.
I have now started to run at a constant speed of 11kmph for the time being. Last Friday I did this and noticed that after 20 mins I started to get pain on my lateral right knee area (If you look at my knee from the front the pain is between the 7 and 8 o'clock position in relation to the patella, so it's pretty much at the top of my tibia). On the picture below the pain is pretty much where the Iliotibial Band (ITB) connects to the tibia. The pain gradually comes on, getting worse and worse after a few mins to a point where I can't keep running and have to stop!
I don't know if it is actually ITB sydrome, as people tend to get pain from the ITB high up at about the 10-11 O'clock position. I;ve tried stretching my ITB at the glute end, but don't seem to be able to feel any stretch in the lower part when trying other related stretches!
Could it be unrelated to the ITB and be my Tibialis Anterior or Peroneus Longus?? Or anything else for that matter?
I really don;t want to have to pull out of the 10km because of this so any help would be greatly appretiated, Thanks!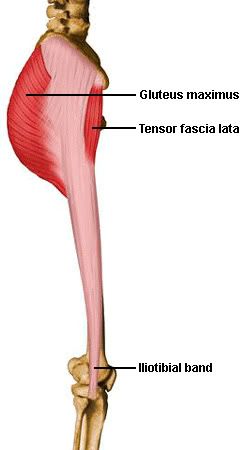 2007 Merlin Malt 4