Forum home
›
Road cycling forum
›
Road general
Carlton...?
krakow
Posts: 110
Old 531 frames are like buses for me it seems - you wait months for one to come by and then suddenly two appear at once...
Just weeks after my purchase of the
Armstrong Moth
and just as I'm beginning to get it put together, I've ended up the happy recipient of a red 531 Carlton bike.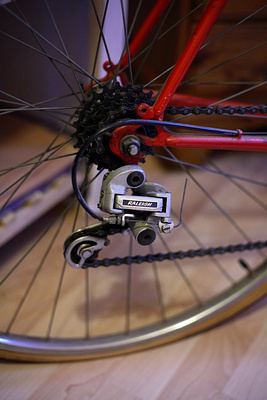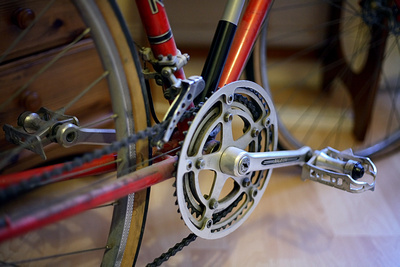 Larger versions to be seen here:
http://krakow.zenfolio.com/p895848474
As far as I know it's from the early eighties, but with parts from a slightly earlier, mid-to-late seventies bike (apparently a Raleigh Silver Jubilee, brought out in 77 for the Queens silver jubilee wirh half decent alloy Shimano cranks, gears and Wiemann brakes which now feature on this Carlton).
My thinking is to convert it to a fixed-gear, but in a cheaper vein than the Armstrong, maybe having one built up for bad weather and the other for fairer times.
What does anyone think of the bike? Thoughts on when it's from - is it an 80's bike? Are any of the bits worth salvaging or passing on? I know nothing more than posted here. If more photos or info are wanted then just let me know. Thanks.