Forum home
›
Mountain biking forum
›
The Crudcatcher
Rate my purchase
stick
Posts: 2,910
After our last pet rabbit was eaten by something in the night, leaving fur all over the garden...
I went out on saturday and bought: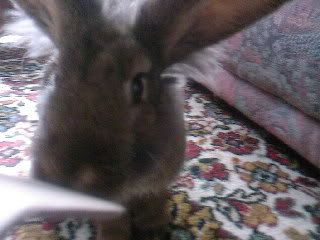 Sorry for the poor quality, camera phone and on censored quality settings.
Spec:
Ears : sticky up and slighly forward
Fur: short ish, with a longer maine bit.
Gender: female
Colour: brown/grey
Age: 12 weeks
Oh, and name it... it needs a name.