Forum home
›
Mountain biking forum
›
MTB workshop & tech
Chain Stuck?
Milkie
Posts: 377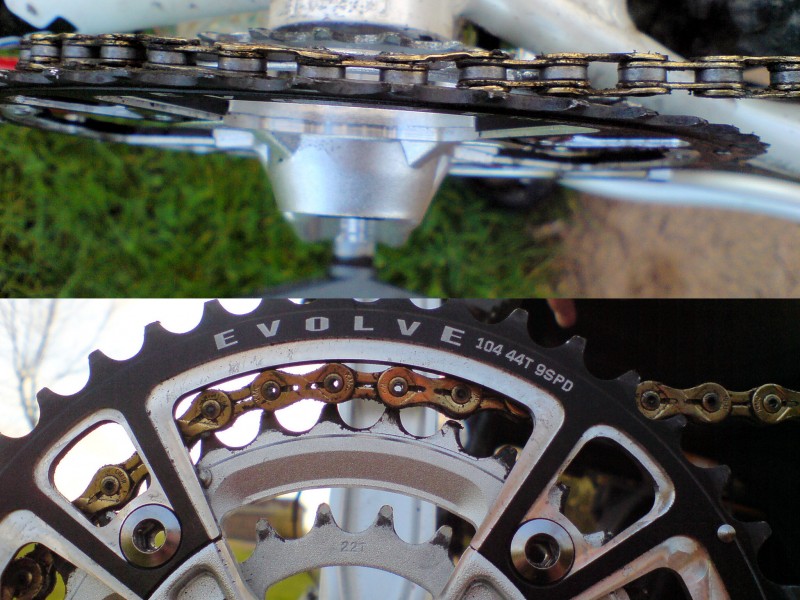 I have no idea how this happened. Well, I felt the chain go loose as I tried putting down the power then it siezed up. The chain got stuck between the two chainrings.
Luckily with some careful twisting and pulling it came out, with no damage.
Thank god I dont think I need to buy a new chain!