Forum home
›
Mountain biking forum
›
MTB general
The dirty snowball is finished

stumpyjon
Posts: 4,069
Well it's white with black bits so it's a bit like a dirty snowball.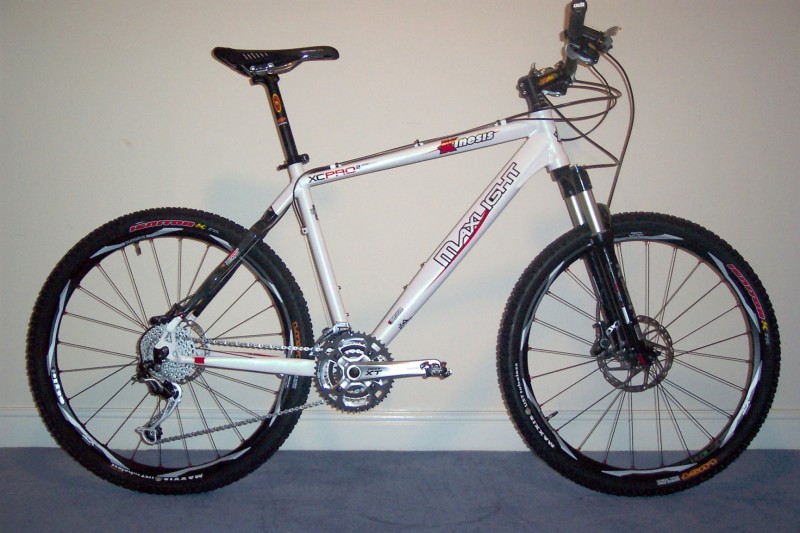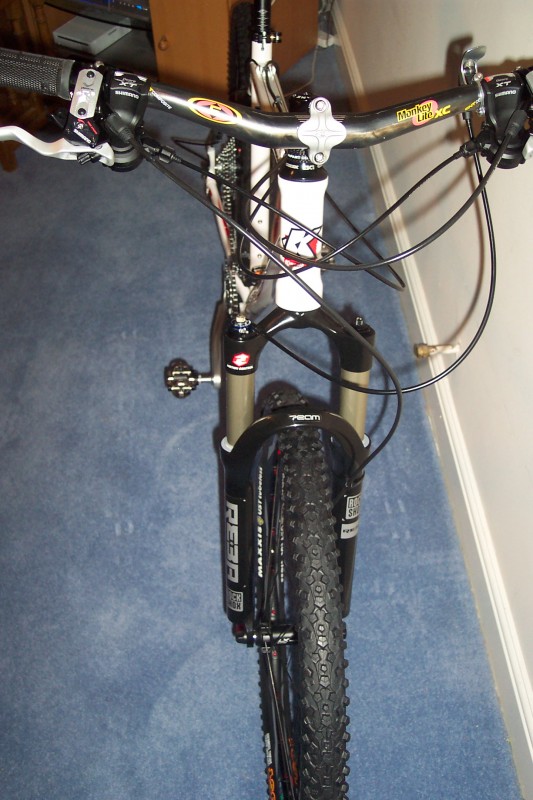 Hee finally got this image upload thing working (only took 500 posts :oops: ). Well it's finally finished, took approx 6 hours to build and then 3 weeks waiting for tyres and wheels both of which came today.
Spec is
Full XT 08 groupset including wheels (courtesy of Singletrack magazine competition 8) 8) 8) 8) ).. Kinesis Maxlight XC Pro II frame (with carbon seat stays 8)). Rockshox Reba Team dual air forks. Easton stem, seat post (EA70) & Monkey Lite bars (EC70 carbon 8) ). Maxxis Ignitor 2.1 LUST tyres. Fizik Gobi saddle. Titanium bottle cage bolts 8) 8) (alright I carried away with the credit card).
Whole thing weighs in at bang on 25 lbs, 11.4 Kg. Haven't ridden it yet as the whether is pants tonight (and a little bit of me is saying fit some mudguards and a bit big of meis screaming Nooooooooooooooooooooooo.....).
It's easier to ask for forgiveness than for permission.

I've bought a new bike....ouch - result
Can I buy a new bike?...No - no result