Forum home
›
Mountain biking forum
›
Health, fitness & training
What does cross training mean to YOU?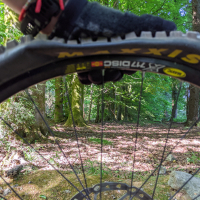 endurojcb
Posts: 167
I'm about to start this 16 week training schedule (Regular MTB Rider version as I'm just coming back from a 3 month lay-off due to a torn vastus medialis tendon)
http://www.mtb-marathon.co.uk/training/8.php
to get me nice and fit for the summer (i'm not planning on doing any events or anything). Worth a go I thought.
Anyway, my question is what does the cross training element mean to people? What do you do to cross train?
They have cross training machines at my gym (doing the sort of motions that a XC skier would do with your arms and legs), which I like and it's good for getting your heart rate up and burning those calories. Is this the sort of cross training they mean or do they mean a mixture of stuff?
2007 Merlin Malt 4