Forum home
›
Mountain biking forum
›
MTB workshop & tech
Cutting seatpost - Advice please
Shadowness
Posts: 44
After my ride today, Ive decided I'd like to shorten my seatpost, as on the downhill sections I'd like to lower it for better pedaling etc.
Heres a pic of my bike (with the red lines showing the total length of the post, Its a bit hard to see the lower end
@))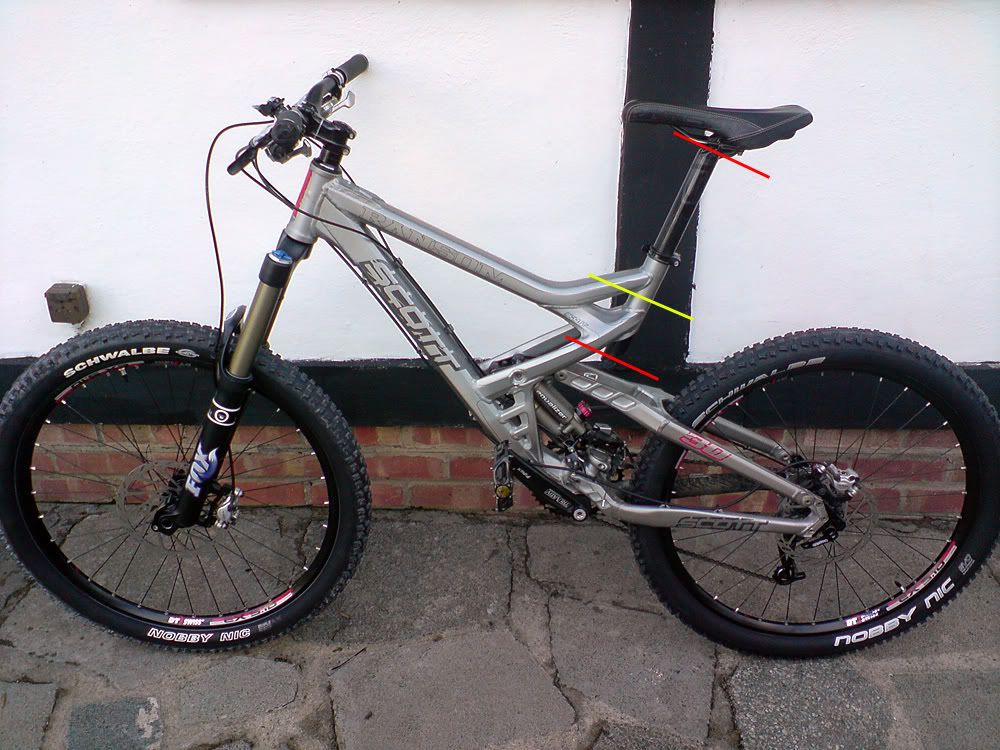 My question is would it be ok to cut it near the yellow line? I cant lower it at the moment because the post would hit the top of the rear shock. Would cutting it there have any disadvantages? Im guessing it would make no difference to the seatclamping mech, as thats not affected by the cut?