Forum home
›
Stolen & found bikes
›
MTB stolen
STOLEN from Salford Quays - Santa Cruz Blur LT, orange frame
cloverc
Posts: 36
Hi all,
This is a bit of a plea for help; I had my lovely new Santa Cruz Blur LT stolen on Friday morning from my place of work in Salford Quays (first time I had ever taken the bike out into an urban environment - funny funny).
It was locked up at my works "secure" underground car park and the CCTV caught the three hoodie clad scallies cutting the lock and riding off with my beloved.
It's a pretty distinctive bike as you can see from the (poor quality) pic: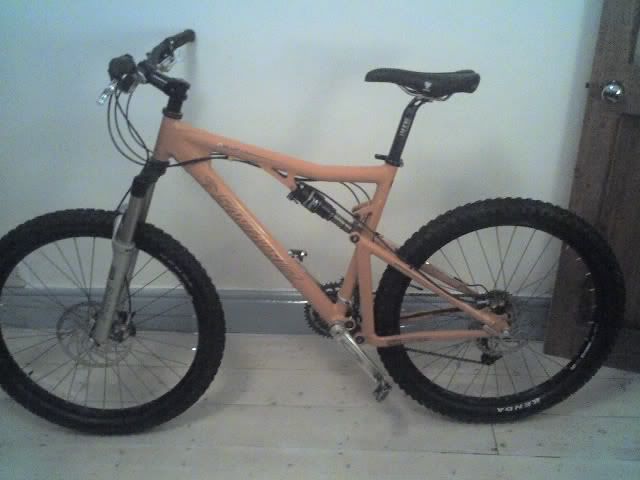 It's a mint condition 2007 bright orange Santa Cruz Blur LT, medium frame. I also had attached a pair of lumicycle Li-Ion System silver lamps with the battery bag attached to the frame (ker-ching!!)
I would really appreciate if you could keep your eyes peeled for any sightings, dodgy ebay listings, etc. of a bike fitting this description. I'm sure I don't have to explain how completely gutted I'm feeling at the moment having had my pride and joy stolen from me.
Thanks for reading,
Clover