Forum home
›
Stolen & found bikes
›
MTB stolen
Saracen Raw 2 06 - Gamestation (near Pinnochio's) Harrogate
robbierobrob
Posts: 223
On
Thursday 23rd August
, around
4:30pm
my friends bike was stolen from outside Gamestation, Harrogate.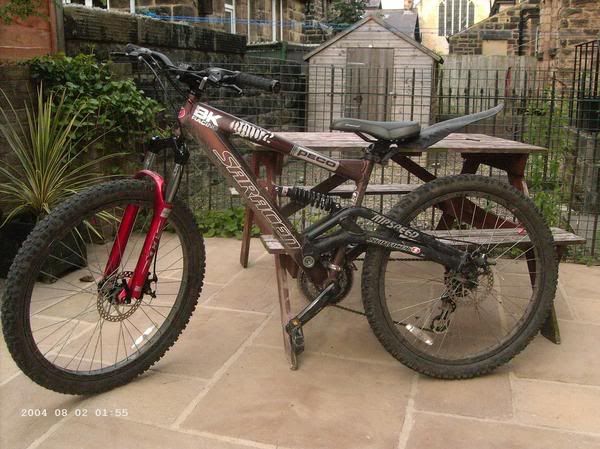 It is a
Saracen Raw 2
(
brown
and black). He had just put on new front forks , SR Suntour,
red
, 80/100mm travel). It has stickers on it aswell. "MBUK" sticker on the stem. BK RACING sticker thats silver at the front near the forks. a RIPSPEED sticker on the rear swing arm. Please give me any info if you know anything or see this bike. The incident has been reported to the police.
If you think you have seen it, maybe try taking a picture of the bike or writing down road/adress of where you had seen it.
Thanks