Hello,
After another Sunday not riding, I decided to make myself busy trying to mimic the £40 Avid bleed kit. Sure enough, I eventually got something that works
The two syringes;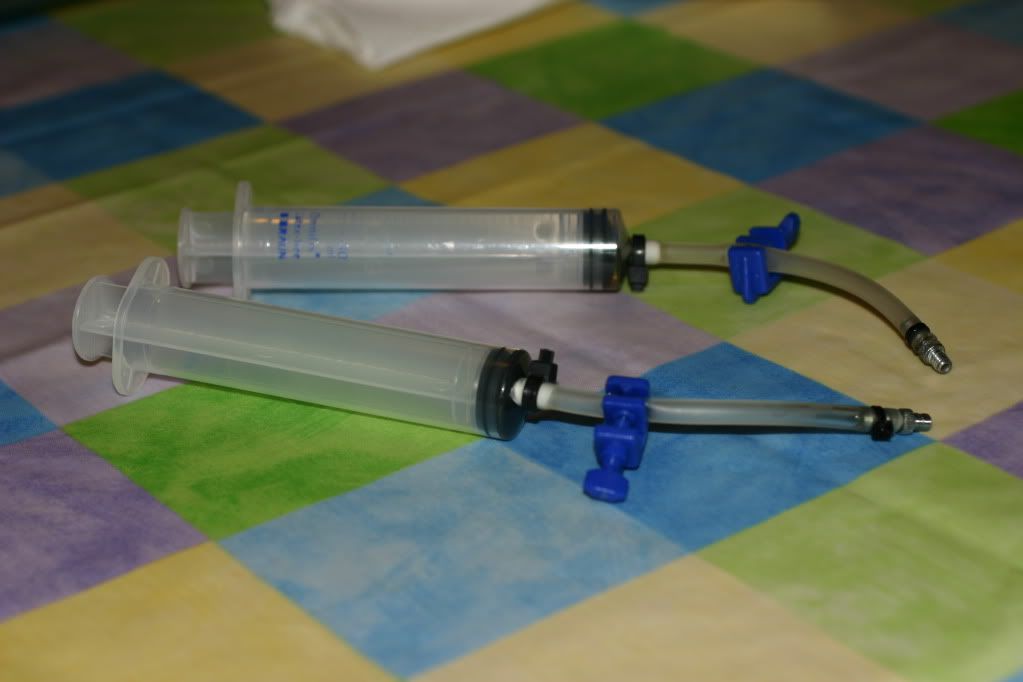 The clamps;
The screw;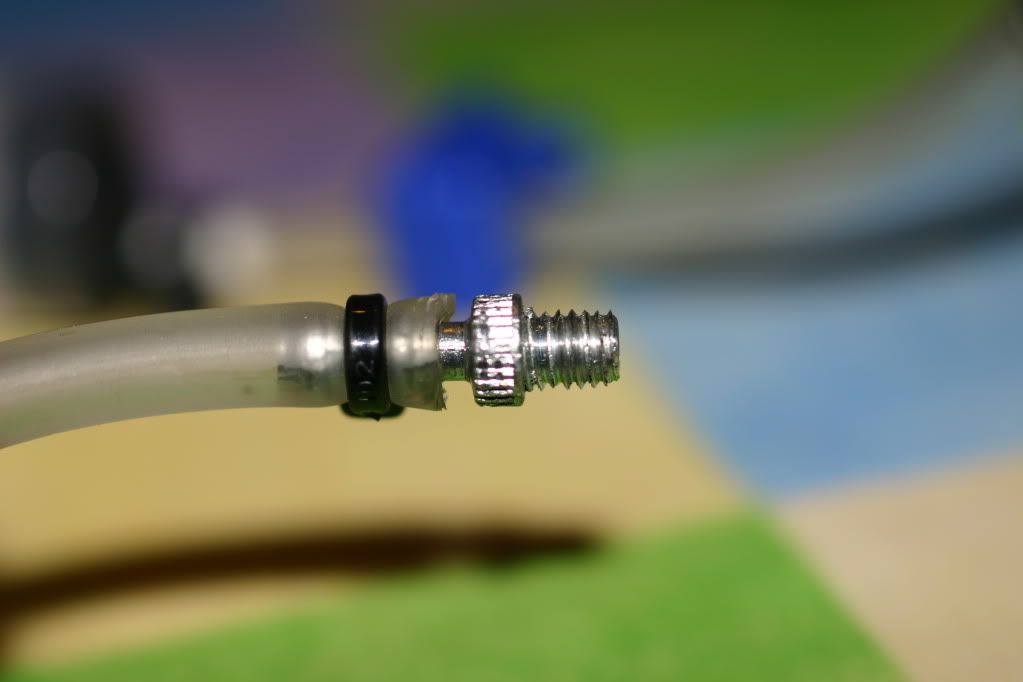 In place;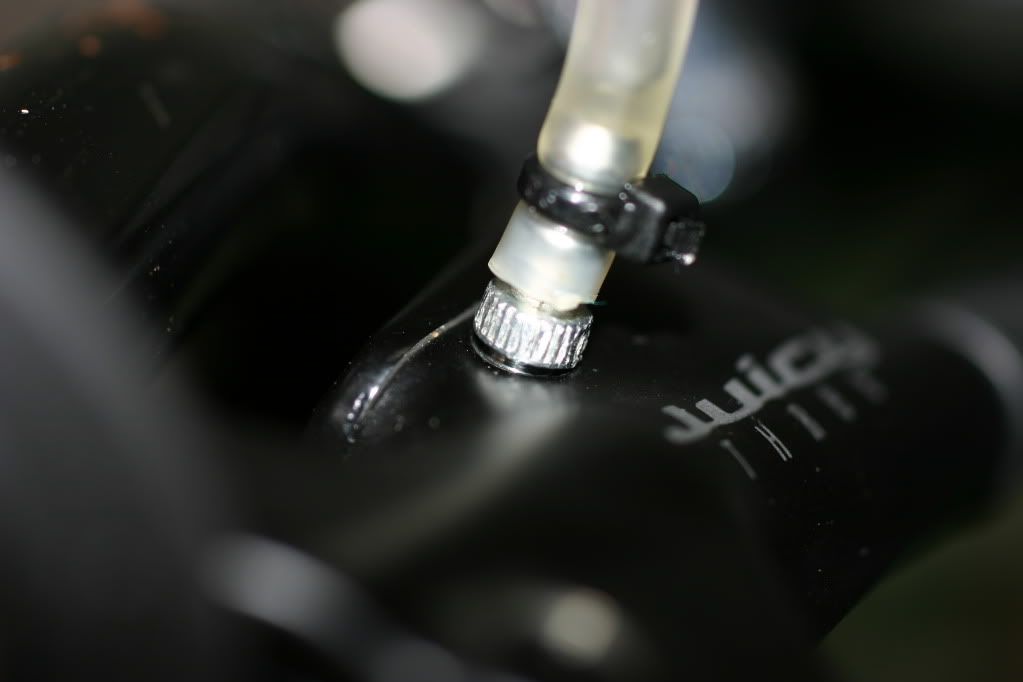 The syringes are standard 30ml syringes (latex free) these are available very cheaply off ebay etc; these would be perfect;
Syringes
The hose is standard (6mm outer diameter) aquarium air hose and the clamp is an aquarium air hose clamp; you can get them from pretty much every fish and aquarium shop. You can also buy it online here;
Hose;
hose
Clamps;
Clamps
The threaded bits are from bike pump adaptors like this;
They are generally pretty cheap, and to remove the threaded bit, you have to squeeze the silver metal bit by it with pliers, eventually it becomes loose enough to pull out with the pliers, after this you have to rethread the thread to M5, which can probably be done with a nut and a spanner, but I used a tool.
You can then put the air hose onto the syringe and secure it with a cable tie, and then you put the threaded piece into the tube and this can again be secured with a cable tie. The good thing about these pieces is that they come with o-rings already on them so they make a good seal once threaded in.
I now have a pair of nicely bled brakes and it cost me nothing.
Thanks,
Dan.
Should also work with most formula brakes if used with care.