OK so time for a bit of an update
Over Christmas I swapped out the bars and stem for a set of Chinese (Evil Bay) 680mm bars and a Kalloy Uno stem (shorter than before at 70mm) with a set of Ti bolts (210g the pair) and the venerable M765 XT brakes have been replaced by some Formula R1S in fetching red (to match the fork lowers!).
I've now completed the update with a Sunrace MX3 cassette in 11-40 flavour (which my short cage XTR Mech copes with just fine, but the 11-42 may have been marginal with chain growth from the suspension), the 9 speed mech has been matched to a Tiagra 10 speed shifter (with alloy fixing bolt) to work with the cassette and the new 10speed chain is from Miche. At the same time my summer tyre combo of a Ron front and Ralph rear has gone on.
Weight has crept up a bit due to the 10 speed conversion (and summer tyres) but 10.1Kg is hardly heavyweight.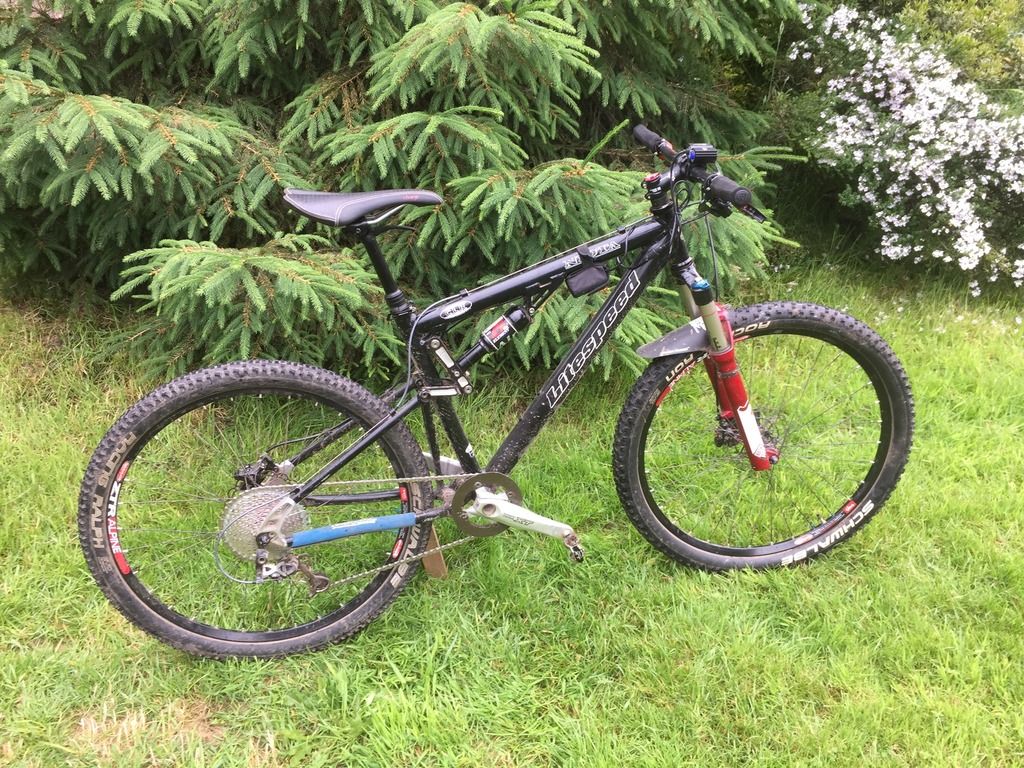 In the photo it has the Decathlon dropper post and Spoon saddle as it was just off to Cannock chase, the normal carbon post and knife will be refitted for my local XC rides.
The 32T will be swapped for a 34T at some point when funds permit!