Forum home
›
Mountain biking forum
›
MTB workshop & tech
Bent Derailleur Hanger?
huggy_bizzle
Posts: 13
I think I have a bent derailleur hanger, I purchased, to the best of my knowledge, a '26" Cube Reaction GTC Pro 2012' carbon frame,complete with derailleur hanger, a couple of months ago. Exactly like the one below: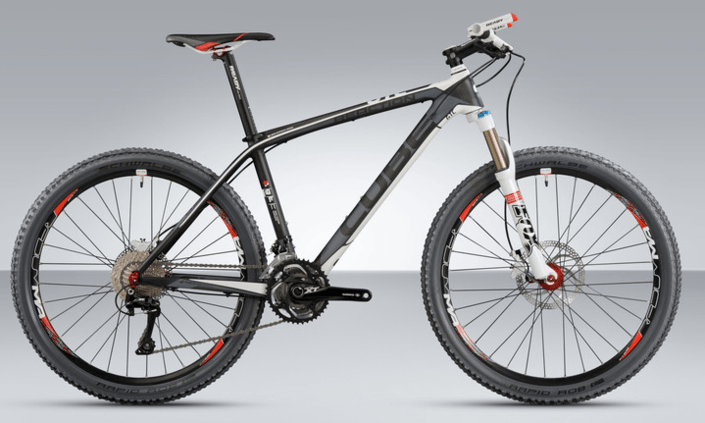 If I were to change gear into the largest ring in the rear cassette (of a 3x9 setup) and have it in either the middle or larger chainring and pedal backward (abouth half a pedal rotation) the chain will slip down 3 or 4 cogs in the rear cassette.
I have taken a picture of the rear profile of the hanger with the wheel and chain off, what do you guys think?
http://imgur.com/a/R63xd
I have emailed an online bike shop to see what hanger I need, as I intend to buy a new one anyway. If the one on my bike isn't bent, at least I have a spare one!
I don't think that it's a bent derailleur, but I do think there is something wrong, as the groupset, (Shimano XT 770) worked ok on my old Carrera Kraken and I haven't had a crash or anything.
I did ask my LBS (who Stripped down the Kraken, 2 months ago, and used the parts that I spent 3 years upgrading to build up my new 'Cube' bike) to check the derailleur hanger with an alignment tool while he was working on some other stuff for me, but I don't think he did, he just told me it all looks fine.
My Hardtail:
http://imgur.com/a/zlgUS
Although I must admit, I had to return the forks due to a seal popping out of the air side on a ride and I wasn't even 'off road!!' :shock:
I now have Rockshox Reba's as opposed to the 30 Golds in the picture, without a remote, which I think I prefer.