Forum home
›
Road cycling forum
›
Road general
Ultimate solution to sweat in eyes / on sunglasses?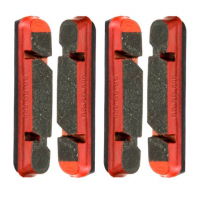 neeb
Posts: 4,467
I actually found the solution to this problem a year or two ago, but it's not ideal for reasons I'll explain.

I use the halo headband underneath my helmet (with the front helmet pad removed). It works perfectly - completely solves the incredibly annoying problem of sweat ending up on the inside of the sunglasses. But... it always leaves a really obvious, deep, linear impression right across the skin of my forehead that takes /hours/ to fade. So if I go for a ride in the morning I have to spend much of the rest of the day looking like I've had the top of my skull surgically removed and then reattached... Of course it's the tight fit of the little rubber strip on the inside of the halo that blocks the sweat, so I can't see an obvious way around this.

Any other solutions?