Forum home
›
Road cycling forum
›
Your road bikes
Specialised Tarmac Sport 2013
mustgetinthezone
Posts: 52
This is my 2013 Specialised Tarmac Sport in size 56.
I've had it just over a year and I'm still loving it. Been a long time lurker so I'm finally posting my bike.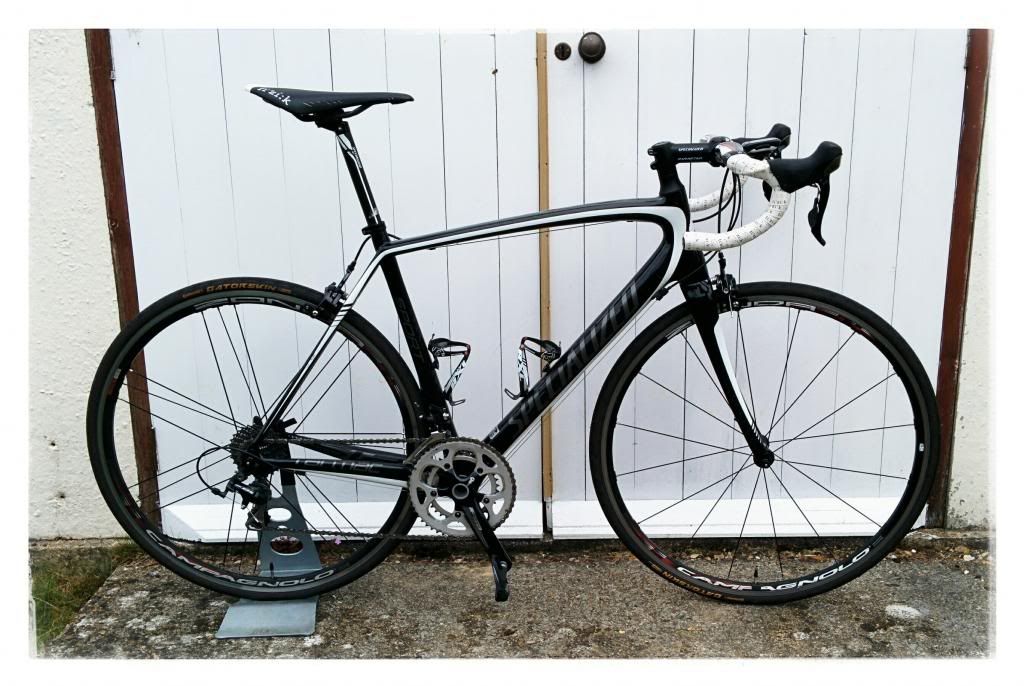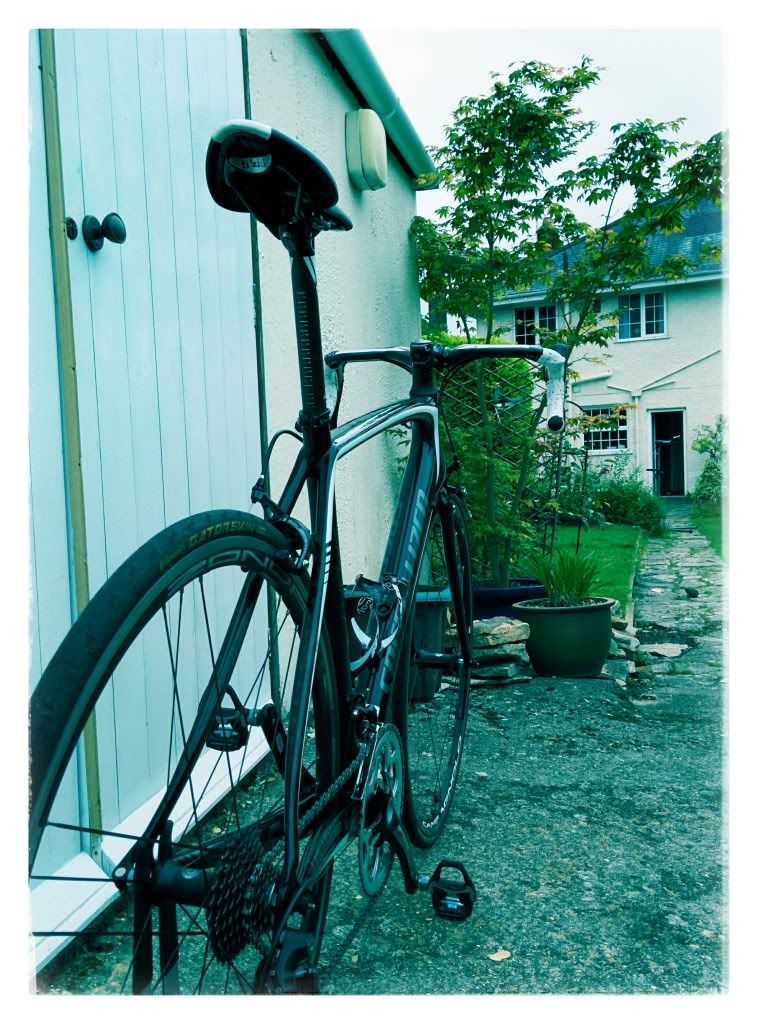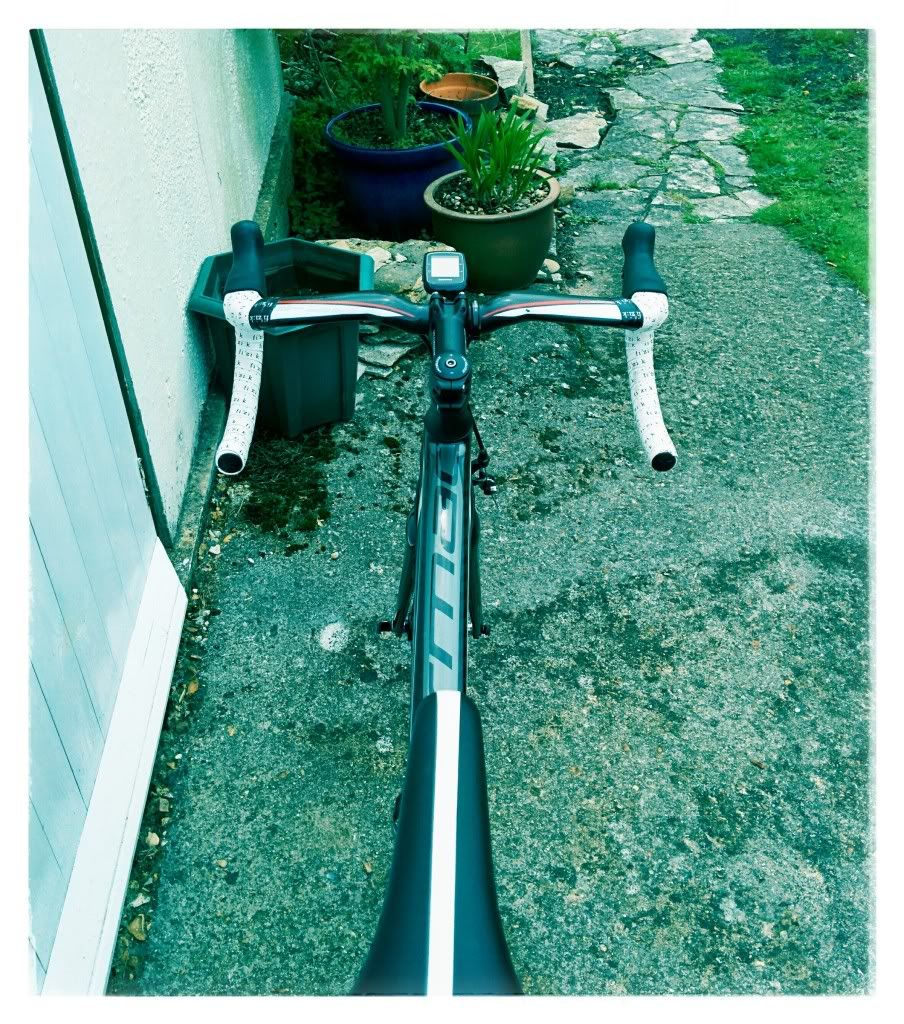 I dirty post ride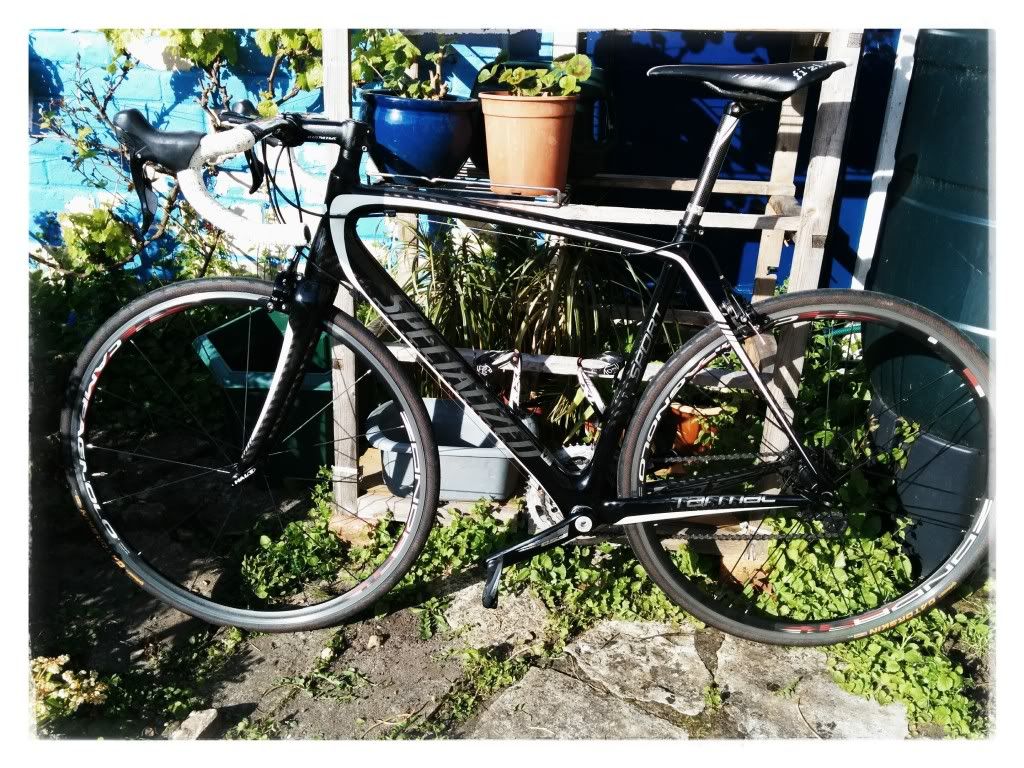 Build is 105, with fsa gossamer compact 50/34 crankset and 11-28 cassette
Wheels are Campagnolo Zonda (50mm chinese specials for nice days)
FSA k-wing bars with white Fizik microtex
K-edge out front with Garmin 200
Carbon braided Fizik Arione vx
Continental gatorskins 23mm tyres (for commuting)
Bontager race cages
Dura ace 7900 pedals
Weight - no idea
I have just bought a Rotor 3df crank which I'll be installing soon, also considering upgrading the rubbish apex brakes.
After a winter of illness I spent a lot of time fiddling and buying bits from the forum, so now I'm better I can enjoy it.
What do you think?