Forum home
›
Mountain biking forum
›
Your mountain bikes
my son's carrera blast 24
POAH
Posts: 3,369
Lewis has had his bike since the start of the year but have changed a few things from when it was originally bought.
now runs an RST first 24 fork (has compression and rebound adjustment) rather than the god awful suntour XCT JR. The suntour's spring was too hard and they don't sell different springs for the fork. it had preload but not adjustable compression or rebound damping. Bike would be better with a ridged fork.
The OE bars were actually quite light but not wide enough at 580mm so they were swapped for a 620mm scandium bar from eXotic.
the original brakes were useless so swapped to avid elixir 3s pretty much straight away, while the grip shifts where swapped for SRAM X3 along with the rear mech and front mech as hand me downs
F tyre is a swchalbe rocket ron and the rear is a kenda smoke. We also changed the pedals to superstar nanos and the grips to uberbike lockons.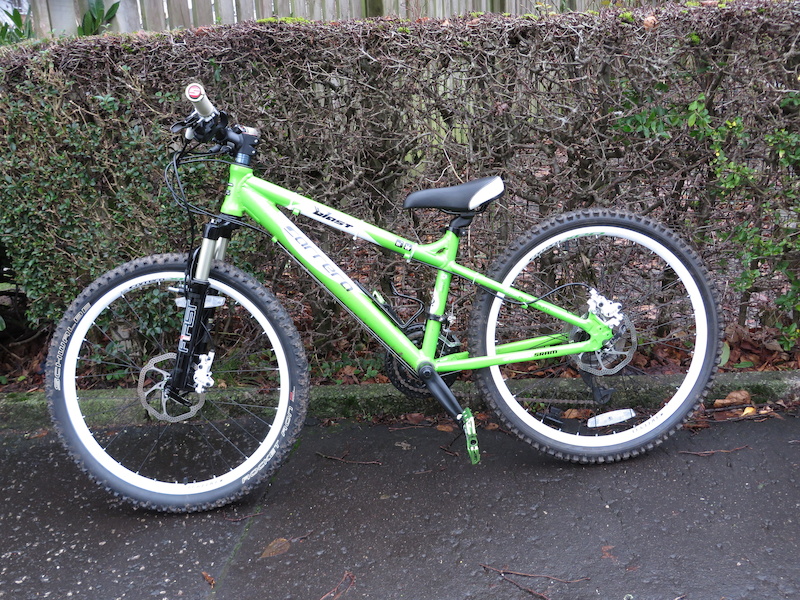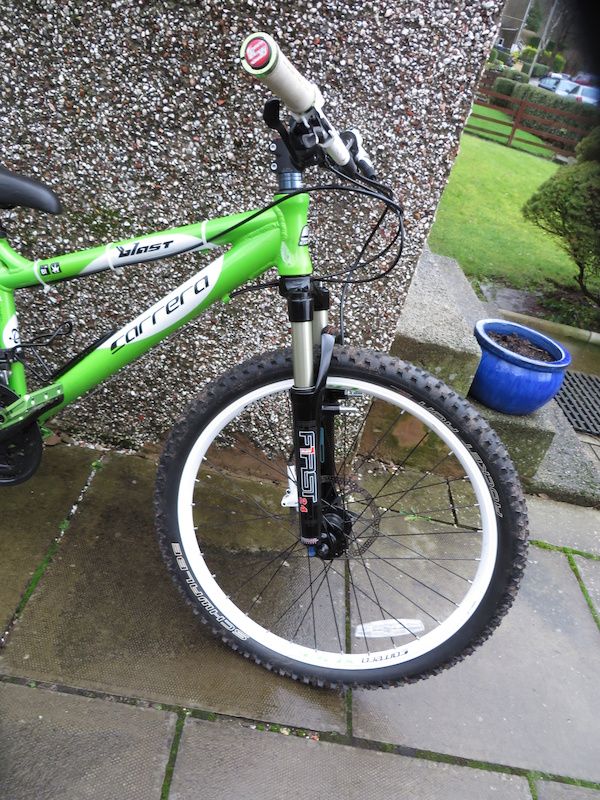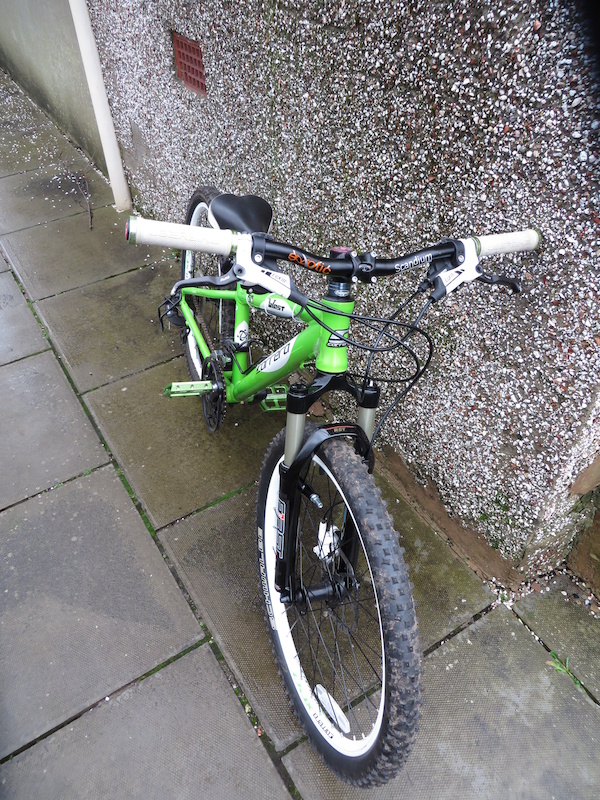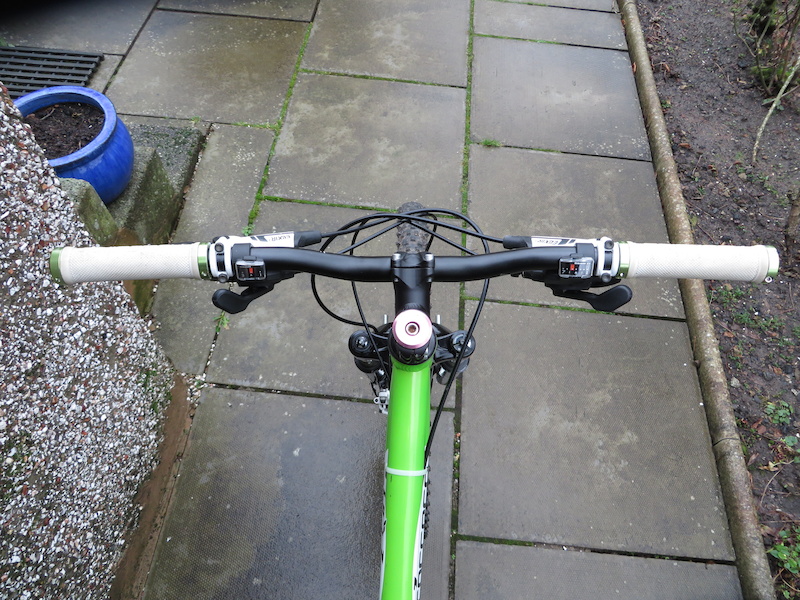 this was pre forks, bar and pedals which he got for his birthday today