Forum home
›
Road cycling forum
›
Your road bikes
Storck Absolutist
ianeire
Posts: 14
Lots of good deals on Storck Absolutist framesets for the last couple of months as they were replaced by the Scentron for 2013. Some sizes are much easier to source than others though and when I was buying a few months ago it took a bit of searching to find a 57.
Nothing much else to say, just post the pictures. Fabulous bike to ride, though I've only put about 1,500km on it. It was cleaned off and stored at the end of the season. Once the manic first races of 2014 are out of the way it will make a reappearance again. Weighs, roughly [bathroom scales] 7kg with pedals, cages and Garmin mount, cadence, magnets etc.
Downsides? Matt white is an absolute mare to clean. Very hard to get the black grime from brake pads on a wet day off.
2012 Storck Absolutist 57
Campag Chorus 11 53/39 11/25
Campag Eurus wheels
Selle San Marco Zoncolan Carbon FX saddle
Thomson Elite seatpost
3T cockpit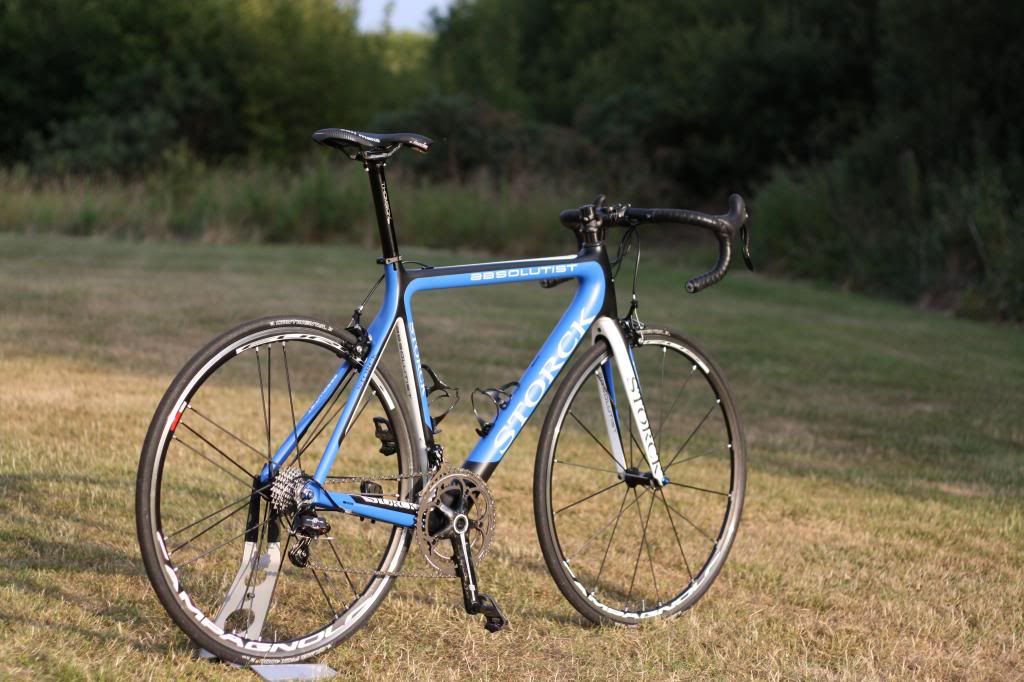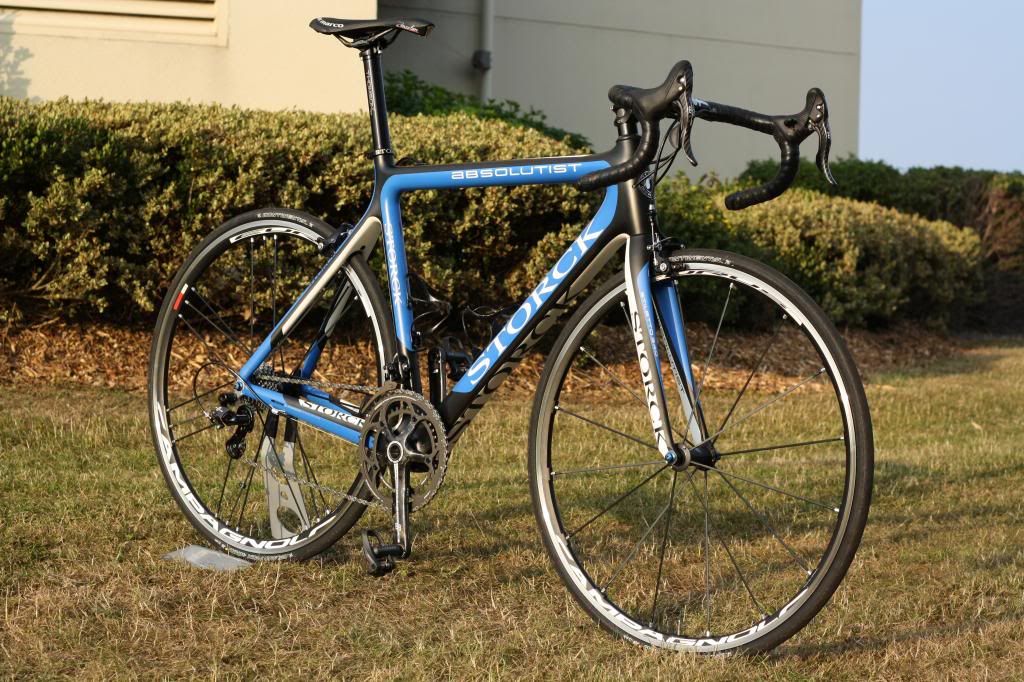 Rear entry dropout. Better hope you don't need a quick wheel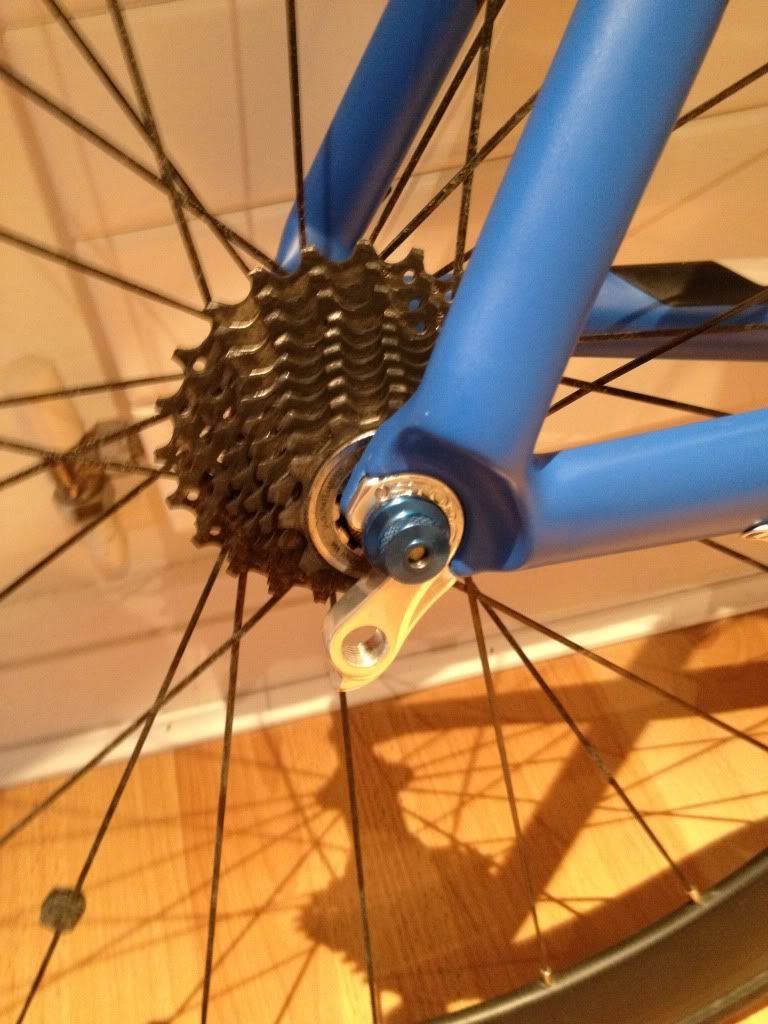 Detail in the paint. The black on the frame is actually a very dark lacquer over the cf weave which really only shows itself in good light.