Forum home
›
Mountain biking forum
›
Your mountain bikes
On One Inbred 26" SS
booldawg
Posts: 290
Building this to replace my 13 year old commute bike. The ride to work can be mostly off road; I found myself roading it in the winter to cut down on drivetrain maintenance. Going for a simple single speed/rigid fork bike. Building it slow time and seeing what components money will allow each month. Should be complete come Spring 2014.....
August saw the frame arrive, got the forks and steering bits in Sept.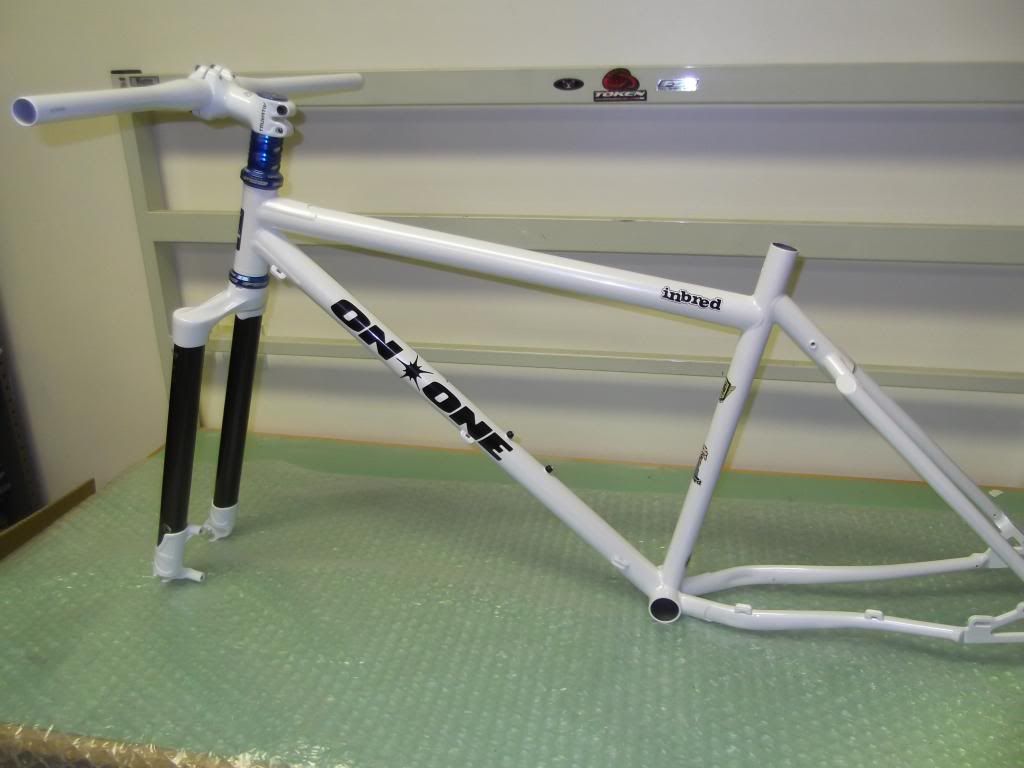 Should've gone for the 44.5cm forks rather than the 42.5cm. Lack of patience and wanting progress saw me sticking to the original forks. Even with 4cm of spacing the bars are 4.5cm lower than my old bike. Will see how it rides. A set of riser bars may help.