Forum home
›
Commuter cycling forum
›
Commuting chat
A nice surprise (engineering geek content)

rolf_f
Posts: 16,015
I just received a nice order of some Veloflex Master open tubulars and a couple of cassettes from Ribble. One of the cassettes is a boggo Veloce 12-25 which will go on the Ribble for commuting. The other is the newly produced 12-27. I decided that as Campagnolo had taken so long to get round to making this fairly optimum Dales riding cassette, it would be rude not to try one out. Only trouble is, they don't do Veloce ones so I had to get Centaur - and that cost a pretty substantial £60 (with the Spring10 saving) which seemed a bit of a wack of cash (ie twice the cost of the Veloce) but never mind.
So this is how they look. Veloce on the right, Centaur on the left. Basic difference is the slightly rough looking shiny plating on the Veloce which doesn't take long to scruff up compared to the much smarter, titaniumish coloured Centaur cassette.
And this is the Veloce from the back - which, finish aside, looks pretty much exactly the same as my 11-25 Centaur cassettes.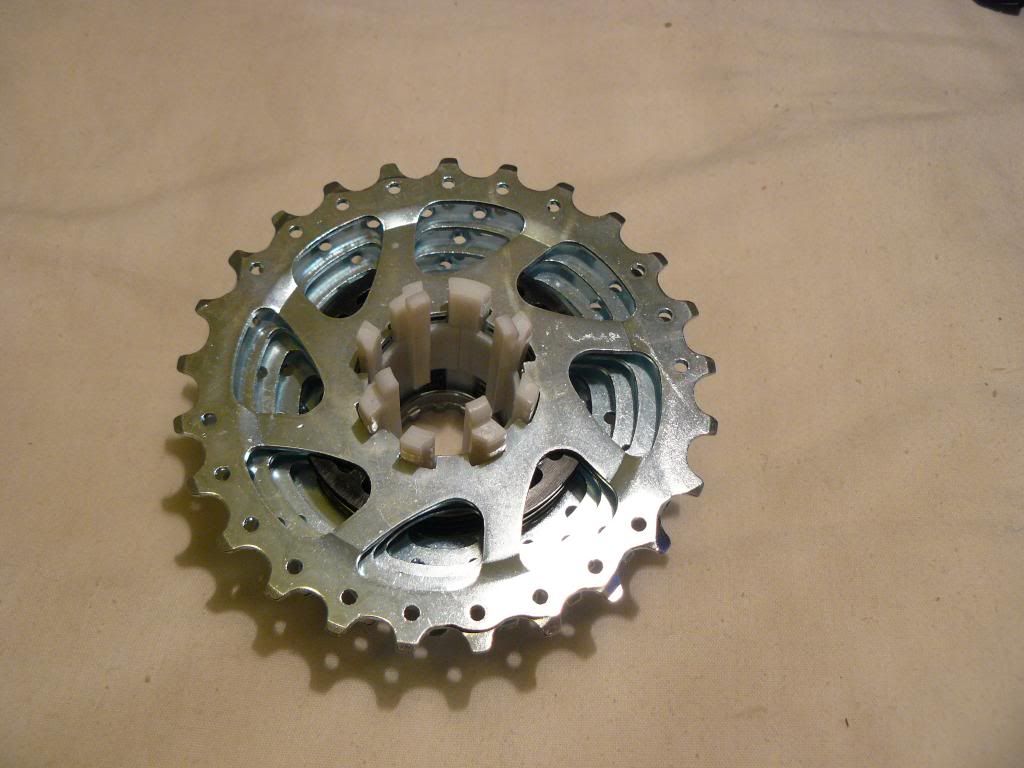 And this is what the Centaur 12-27 looks like from behind!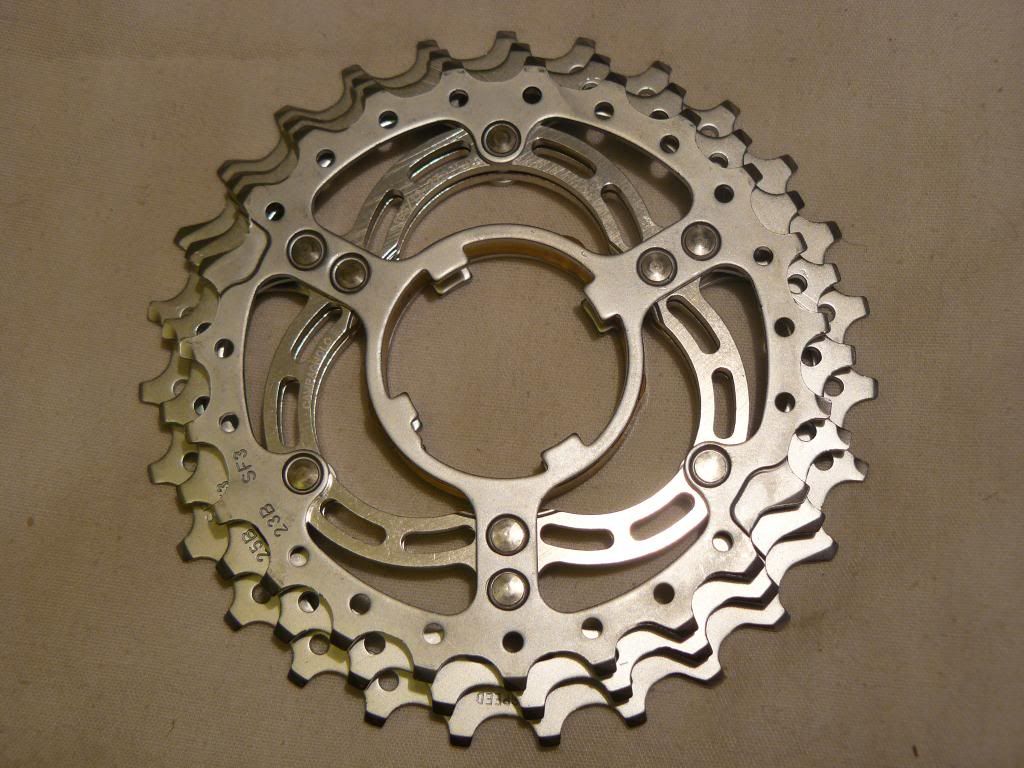 Now, to me that is lovely. I'm never quite convinced by the excessively self conscious detailing on modern steel artisan frames. This, on the other hand, is a lovely piece of engineering flourish where nobody will ever see it! If it is absolutely neccessary to space the big three rings with those spiders then I won't believe it is neccessary to give them such lovely curves. Did the designer come up with the idea back in the 70s whilst using a spirograph and wait 40 years to use the design in a hidden part of a bicycle component? It suddenly seems so much better value than the Veloce cassette!
Sorry, I like it anyway :oops:
Faster than a tent.......