Forum home
›
Road cycling forum
›
Your road bikes
My 1st, My SS, and my (now sold) Planet X Duomax UPDATE
drkawaszelong
Posts: 260
Hello all,
I've been lurking this forum for a long time now, and now i have had the time to take pictures of my bike. so, here's my Planet X Sl Pro Carbon bla bla bla....picture was taken at an awkward angle, the handlebars are level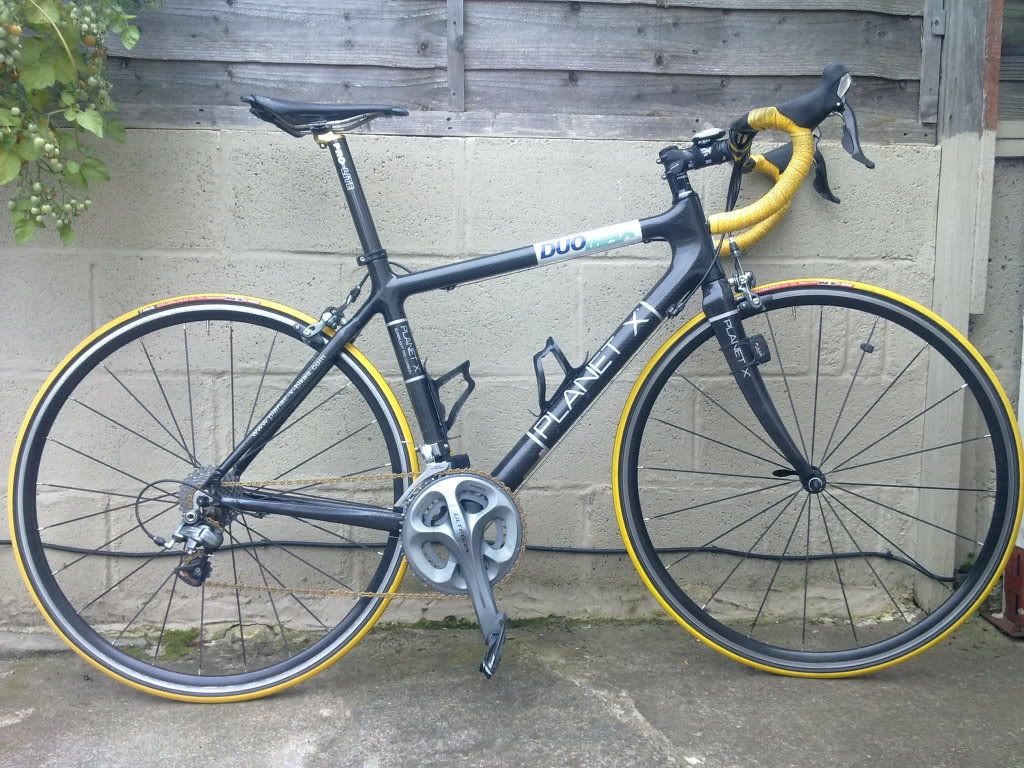 Frame: Planet X SL Pro Carbon, Medium...
Forks: the ones that came with the frame(?!)
Bars: Pro-Lite Ravenna
Stem: Deda Zero
Headset: FSA Orbit
Bar Tape: Pro-Race Eleganza
Brakes: Ultegra SL
Shifters: Ultegra 6700
Front Mech: Ultegra 6600
Rear Mech: Ultegra 6700
Seat: Specialized Toupe Pro 155
Seat Post: Pro-Lite San Vito Carbon
Seat Post Clamp: Yes.
Cranks: Ultegra 6750 50/34 170mm
Chain: KMC X10SL Gold
Cassette: Dura-Ace 7800 12-27
Pedals: Time I-Clic Fibreflex
Bottom Bracket: FSA MegaExo
Wheels: Planet X Model B
Tube: Vittoria Ultralight
Tyres: Vittoria Open Corsa Evo-KS 20mm
Accessories: Cheap carbon bottle cages, Polar CS200cad, 'Duomax' sponsorship decal.
Weight: sub 8kg i'm guessing,
Other info: Duomax.
Now, here's my up and coming single speed project, started in early summer, is a 1960s George Brooks frame. forks came separate. had a seat post stuck in it.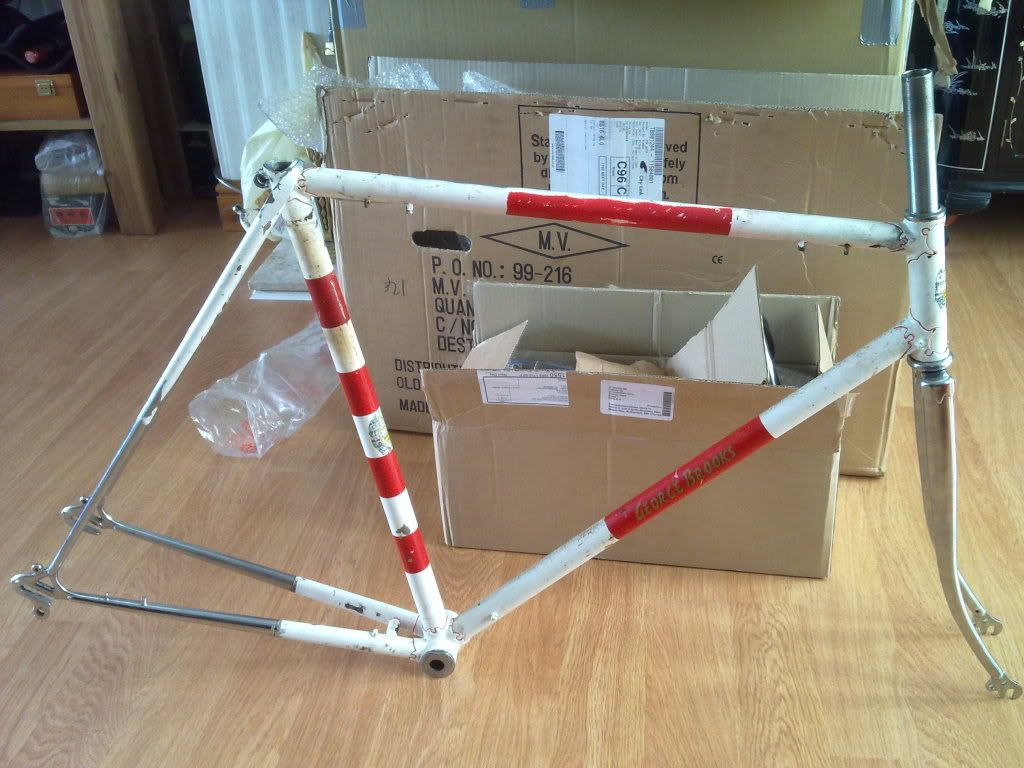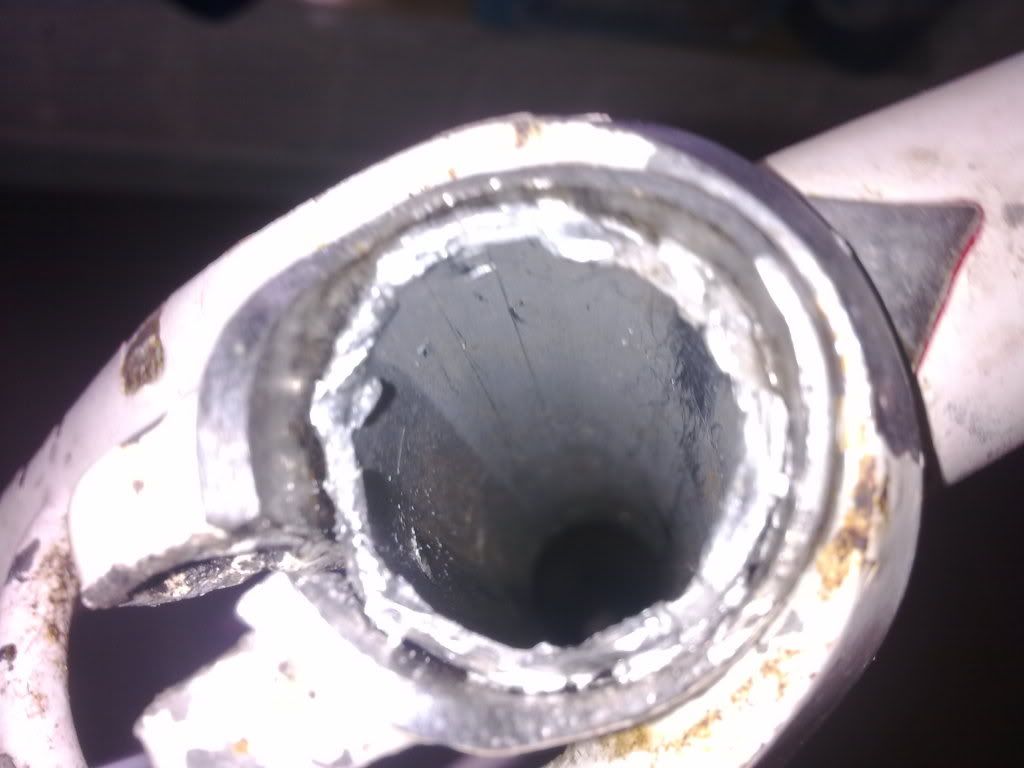 powder coated a navy blue with gold metallic tint.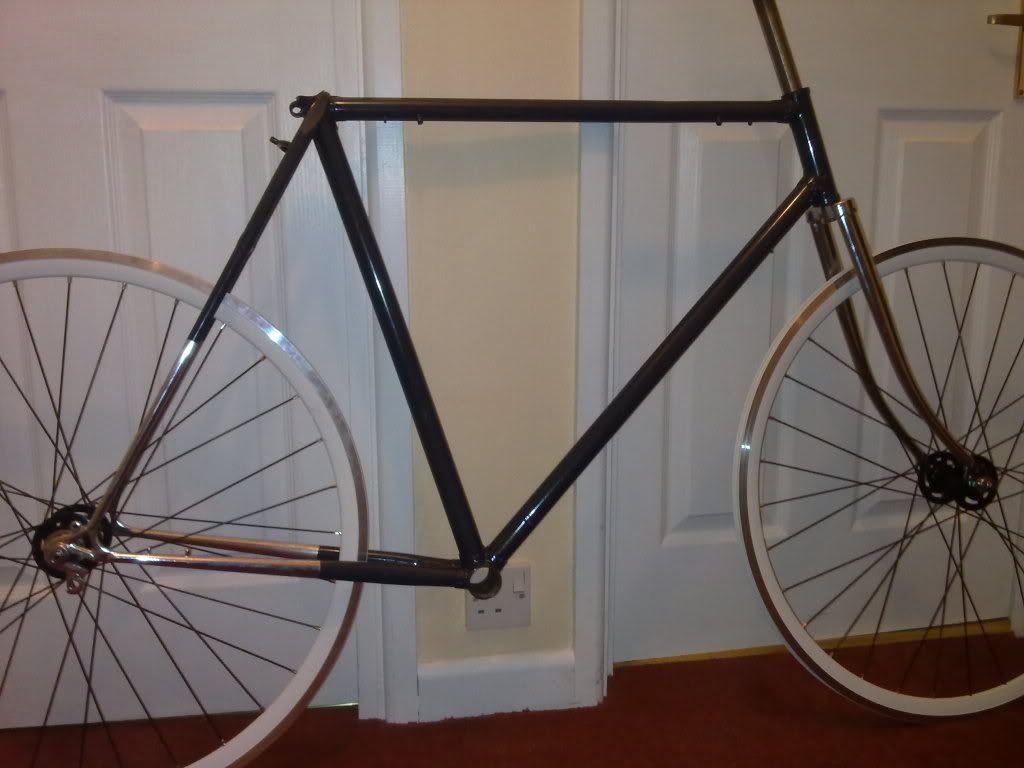 yay. i did it.