Forum home
›
Road cycling forum
›
Your road bikes
My entry level roadie, Claud butler milano
DaveHudson
Posts: 290
Not a popular brand on here by all accounts, Working for a small store than stocks them helps to sway the decision when purchasing the first road bike I have owned.
The nice people at Claud butler sorted me out with some nice discount so the price I paid made it a better purchase than similar models elsewhere. Bought it late last year but only really started using it this spring.
Changed a few bits to make it mine, wheels swapped for mavic aksiums and conti gp4000 tyres, A few little carbon bits (much faster now
) and the seat for something that didn't make me cry within half an hour!
Certainly feel like the poor relative in this section of the forum but it's my little toy none the less.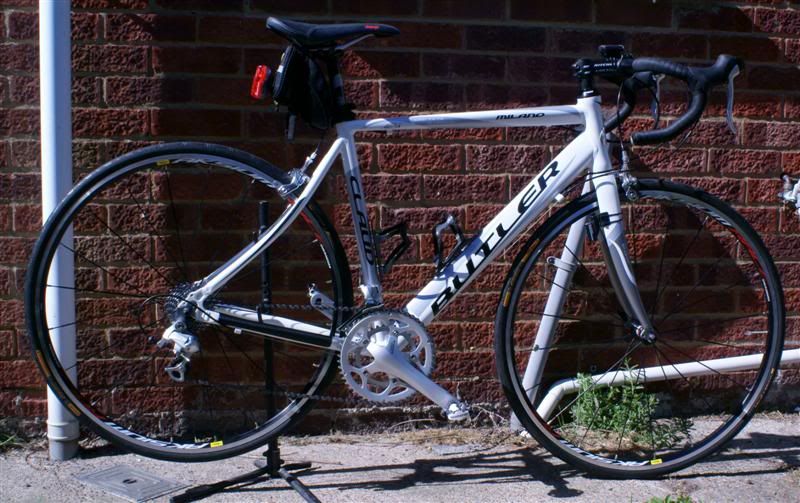 Really wish I had bought a road bike years ago now, So nice to ride.