Forum home
›
Commuter cycling forum
›
Commuting chat
What I did today....

rolf_f
Posts: 16,015
was this (I'm an idiot!)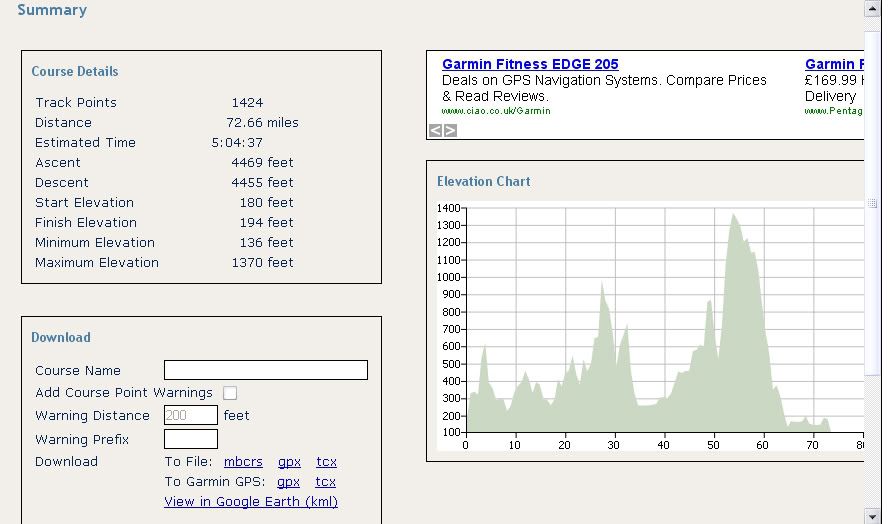 Intelligent things I did included carefully copying bits of the (four) maps the route covers, leaving Leeds early to get to Helmsley without traffic probs, checking tyre pressures before I left.
Stupid things I did included forgetting the sunscreen (but, on the other hand, I did find some factor 30 in a shop in Helmsley) (but on the other hand I forgot to put any on my legs which are now red), leaving all but the first map in the car, getting confused about the route (due to no map) and going up a 20% climb whilst still confused and rolling to a stop before I could even think about unclipping = first clipless moment though maybe it doesn't count as nobody was watching, carrying on up the dead end and having to cycle up a 15% forest track (which, at one point caused my second clipless moment as I couldn't even get the bike moving before falling off which then took me right onto the moors which wasn't planned, then discovering at Broughton that Bikely must have gone into metric mode and I was only 17 miles from Helmsley with only about 40 miles covered, carrying on to extend the route to Kirkby and back via Westerdale, Blakey Rigg and Kirkbymoorside which meant about another 3 20% climbs.
Apart from that it was great
Route was basically Helmsley, Ampleforth, Byland, Sutton under Whitestone Cliff and along the edge of the moors to Ostmotherly (with the diversion up onto the moors through Stilton Forest - then around the top through Ingleby Greenhow and Battersby to Kirkby, Westerdale and the moor tops through Hutton le Hole and down to Kirkbymoorside followed by back roads back to Helmsley.
Faster than a tent.......