Forum home
›
Mountain biking forum
›
MTB general
My new Scott Scale 30 - with reflectors!
stevieboy
Posts: 704
Just picked this up yesterday, I hate it that they dont stay like this forever. I love the innocence of the reflectors too! (they have been removed now ready for Margam this weekend!)
I'll miss my trusty Kona but having had a go on a demo scale 30 I just had to have one.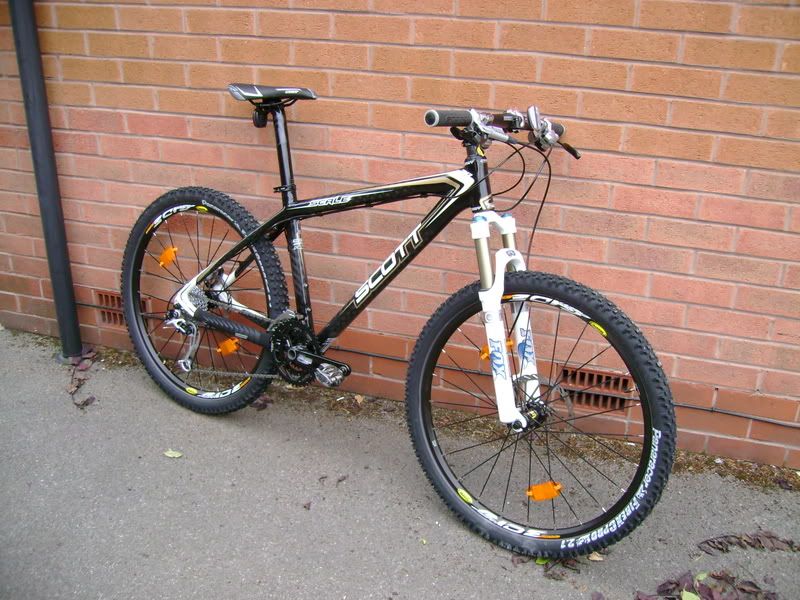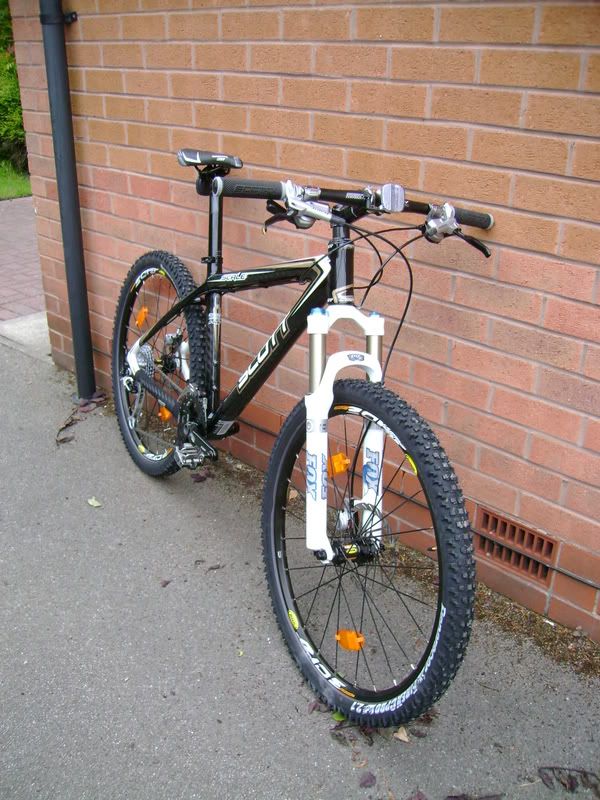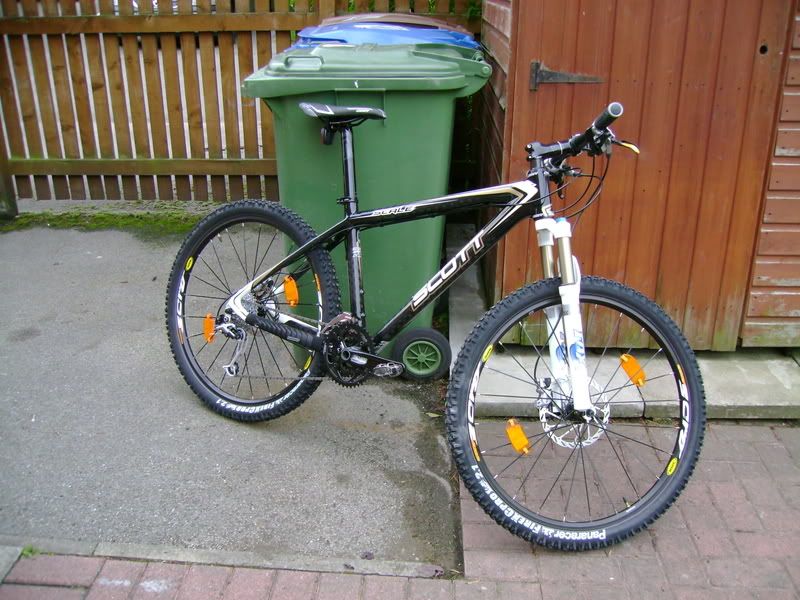 After surviving the grilling from 'er in doors about why I needed one I plan to do no modifications, resting on the fact that i'm lucky to still have a key that fits the lock on my door!
EDIT: I tell a lie, I swapped the rubbish (well for the UK) Racing Ralphs over for Fire XC Pro's, nearly binned the demo bike on the RR's on loose but dry trails.