Forum home
›
Road cycling forum
›
The bottom bracket
Monday opening up to New year stupidity.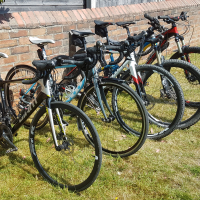 oxoman
Posts: 11,306
Morning All. WFW an it's just dark and cool no frost. Expecting the day from hell as management and projects fully back at work today and both useless. So it will be new year same old same old.
Too many bikes according to Mrs O.