Forum home
›
Road cycling forum
›
The cake stop
Question about becoming a teacher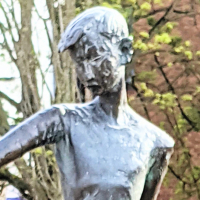 DeVlaeminck
Posts: 8,469
Would appreciate some advice. I've just had a call off my nephew (2 years into a philosophy degree) saying he is thinking of dropping it and restarting doing English as he wants to be an English teacher.

Without going into too much detail he's not talking to his parents so he wont go to them to discuss this and I feel an obligation to try and stop him chucking away 2 years of a degree he's doing ok on to restart something he may never complete and will at least in part be relying on his parents to fund.

Is there a way someone with a philosophy degree can go into teaching English - and if so what is it ? My instinct is strongly that he needs to finish his degree but if he can do that and teach English that seems the best thing for him to aim at.

Happy to discuss by pm there's a bit more to his situation but being a public forum and all that.
[Castle Donington Ladies FC - going up in '22]