Forum home
›
Road cycling forum
›
The bottom bracket
Friday blowing wkend trumpets.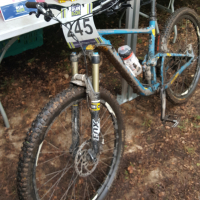 oxoman
Posts: 8,850
Morning All, grey and dry out for a change. Will summer return again, hopefully. Celebrating being another year older today and will be stuck at work. Cost me a small fortune in cake for today. Enjoy your wkend folks.
Too many bikes according to Mrs O.