Forum home
›
Road cycling forum
›
Indoor training and turbo forum
Ant+ android phone app compatible with strava.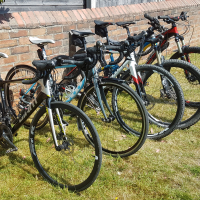 oxoman
Posts: 10,618
As you probably know strava dropped ant+ connectivity last year. Wasn't really bothered at the time, but given current situation with covid-19 I'd like to use my giant ridesense cadence and speed sensor on my rollers in order to record the data and download to strava. I'm using android phone and don't really want to fork out for a dedicated GPS unit and certainly not a garmin. Any idea,s.
Too many bikes according to Mrs O.