Forum home
›
Road cycling forum
›
The cake stop
Next Brexit Country.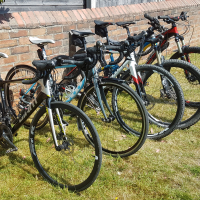 oxoman
Posts: 11,457
Given were finally out of the EU, I was thinking who,s next. My guess is Spain or Holland although Italy wouldn't surprise me. Would that sound the death bells for the EU, suspect so. Given my comments anyone willing to give odds or name the first ones to leave. Similar to celebrity death format. So mine are Spain.
Holland.
Italy.
To have started to leave by 2023.
Did think about Greece but they're in to deep financially.
Too many bikes according to Mrs O.