Forum home
›
Road cycling forum
›
Road general
Bikes etc magazine, what's happened to it.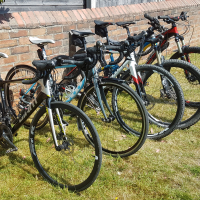 oxoman
Posts: 11,730
Anyone know what's happened to the magazine bikes etc. Last edition I've seen is November's, personally I like it because it covers every genre. Tried looking on the web and it looks like Dennis publishing have got it and sat on it to push the cyclist magazine.
Too many bikes according to Mrs O.