Forum home
›
Road cycling forum
›
The bottom bracket
Wednesday and I CBA to ride in.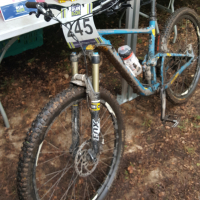 oxoman
Posts: 8,851
Morning, just about to attend work for last day of shift set and CBA to ride in as yesterday ended up a grueler and legs still hurt from pedal home. Suspect today will be physically demanding again, however I can leave the the BS to someone else for a change. May run tonight instead if my weakened body can take it.
Too many bikes according to Mrs O.