Forum home
›
Road cycling forum
›
The bottom bracket
Tuesday is my Friday and no timeouts.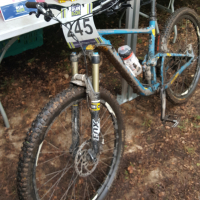 oxoman
Posts: 8,851
Morning from a very dark windy Midlands. Driving into today as stuff to bring home. Hopefully an easy day and no 503 errors. Will be partaking of a few beers later assuming I have a reasonable day. Enjoy your day all.
Too many bikes according to Mrs O.