Forum home
›
Road cycling forum
›
The bottom bracket
Oh God it's Saturday already.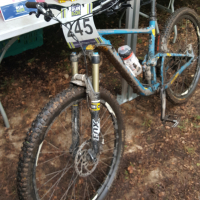 oxoman
Posts: 8,850
Morning sleeping beauty,s, tad cool this morning. Last day at work then a few days off. Family nosebag planned later booked and paid for by eldest lad as a treat for helping him get a job etc. He's even driving so I can a beer or two. Sadly can't have to many as last XC race tomorrow. Trust you've got your thermals ready you'll need em. Enjoy the wkend.
Too many bikes according to Mrs O.