Forum home
›
Road cycling forum
›
The bottom bracket
Friday and last day at GMC coffee pot must be Christmas.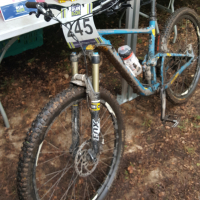 oxoman
Posts: 8,844
Morning World. Don't care about the weather today it can do what it wants. I will be finishing with my current employer and going for several drinks with a lot of good people and it will possibly get messy later. Taxi service booked with eldest lad later. Soon to be ex bosses currently getting a little worried that I may have restarted the engineering exodus. OOP,s. Enjoy you weekend Folks.
Too many bikes according to Mrs O.