Forum home
›
Road cycling forum
›
Amateur race
Time trial warning. Rider down.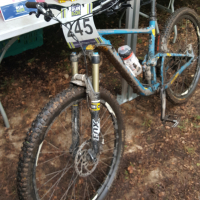 oxoman
Posts: 8,359
Local time trial near to me is currently under scrutiny following death of rider due to drivers fault. Driver had gone way over his hours. Company and driver being investigated. I suspect that the fact it was being held on main dual carriageway will come under focus. Sadly it wont bring the guy back.
http://m.derbytelegraph.co.uk/man-arres ... story.html
Too many bikes according to Mrs O.