Forum home
›
Road cycling forum
›
Pro race
Giro 2017: Stage 19: S.Candido/Innichen – Piancavallo 191km *Spoilers*

blazing_saddles
Posts: 14,013
Onto the first of the final "undercard" mountain stages.
Potential breakaway suspects may feel more optimistic about this one, those GC hopefuls needing significant time gains, less so.
Stage 19: S.Candido/Innichen – Piancavallo 191 km

START TIME: 12.00 CEST
This is a high mountain stage with a long flat drag in the final part of the route, before the closing climb. The stage starts from San Candido for the first time in the history of the Giro. The peloton will climb up Passo di Monte Croce Comelico (categorised summit) and Cima Sappada on relatively wide and well-paved roads, with a long descent then leading all the way to Tolmezzo. Next comes the Sella Chianzutan categorised summit. Along the descent, the route passes through a few porphyry-paved tunnels (well surfaced and well lit), and then levels until Aviano, where the final climb begins. Arrival in Piancavallo, as it happened in 1998 (stage won by Pantani). The final 15 km run entirely uphill. The first 10 kilometres go up at very steep gradients - around 9% and topping out at 14%. With 10.9 km to go, the road levels out and even descends a little, then climbs up again (passing through an avalanche gallery) with milder gradients (max. 8%). The final kilometre is quite sinuous, still climbing slightly. The home stretch (100 m in length) sits on a wide, mild bend, on 6.5-m wide asphalt road, and has a 1.5% uphill gradient.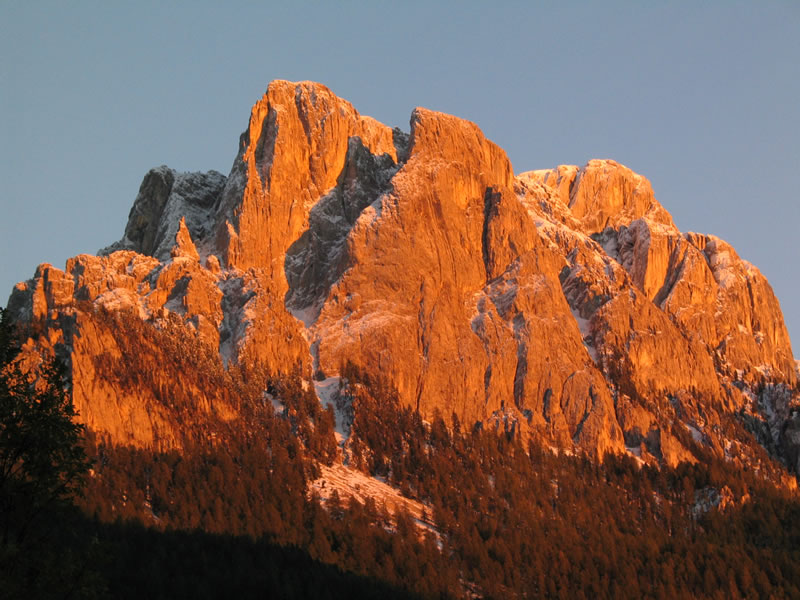 Start town, San Candido is a ski resort in the beautiful Puster Valley
Map:-
Profile:-
Climbs:-
Final Kms:-
"Science is a tool for cheaters". An anonymous French PE teacher.