Forum home
›
Road cycling forum
›
Road general
Carbon wheel tyre changing advice.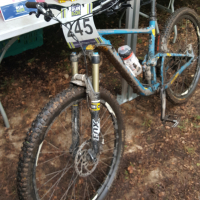 oxoman
Posts: 8,839
Just got first full carbon bike with carbon wheels and looking for advice on what not to do and to do when changing tyres. The wheels are Giant SLR1,s and they have come set up as tubeless, I always carry a tube just in case but don't want to look a complete idiot if I do get a bad flat that won't seal and I can't get a tube in or replace the tyre. Also do I need to get tubeless ready tyres or will normal clinches be ok. Cheers.
Too many bikes according to Mrs O.