Forum home
›
Road cycling forum
›
The cake stop
Bare trusts - confirmation Q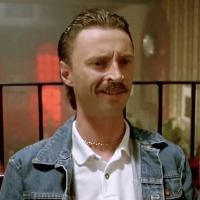 orraloon
Posts: 11,392
Grateful for any experience of using a bare trust to protect monies for the benefit of minors and prevent any possibility of soon to be divorced parent getting mitts on.

In brief, stepdaughter has very young twins, is now a single mother having been abandoned by the adulterous, drug abusing, soon to be divorced father, who it turns out was sh4gging away before, during and after their birth. Scum bag.

We want to secure monies away for the young 'uns, but keep it safe from any attempt by the scumbag to gain access to stick up his nose.

Research would indicate a simple bare trust arrangement, twins as beneficiaries, us as trustees, would work. Trustees control what happens with funds in trust until minors turn 18, but funds belong to them, scumbag parent has no right of access.

Anybody see any problems with this? Other than two 18y.o.s blowing it all on a mega party in 17 and a bit years time.