Forum home
›
Road cycling forum
›
Your road bikes
Specialized S-Works Tarmac SL5 & History
teebs_123
Posts: 357
I'll start off and give a brief history of my bikes and the new one, hopefully not too dull!!
Bike No 1
Specialized Allez, circa 2011. My first bike, under-maintained and under-loved. No images, but a standard red/black Allez. Sold on Ebay for £40 less than I paid brand new
Scott Foil 20
Purchased new from Epic Cycles in 2012, full Ultegra & Mavic Cosmic Carbones. Did circa 5,000 miles on the bike, sold to a friend (who later found a defect, received a replacement from Scott UK and then got invoved in a RTA which wrote the new frame off :? Lost approx. £1200 over 2 years on this bike.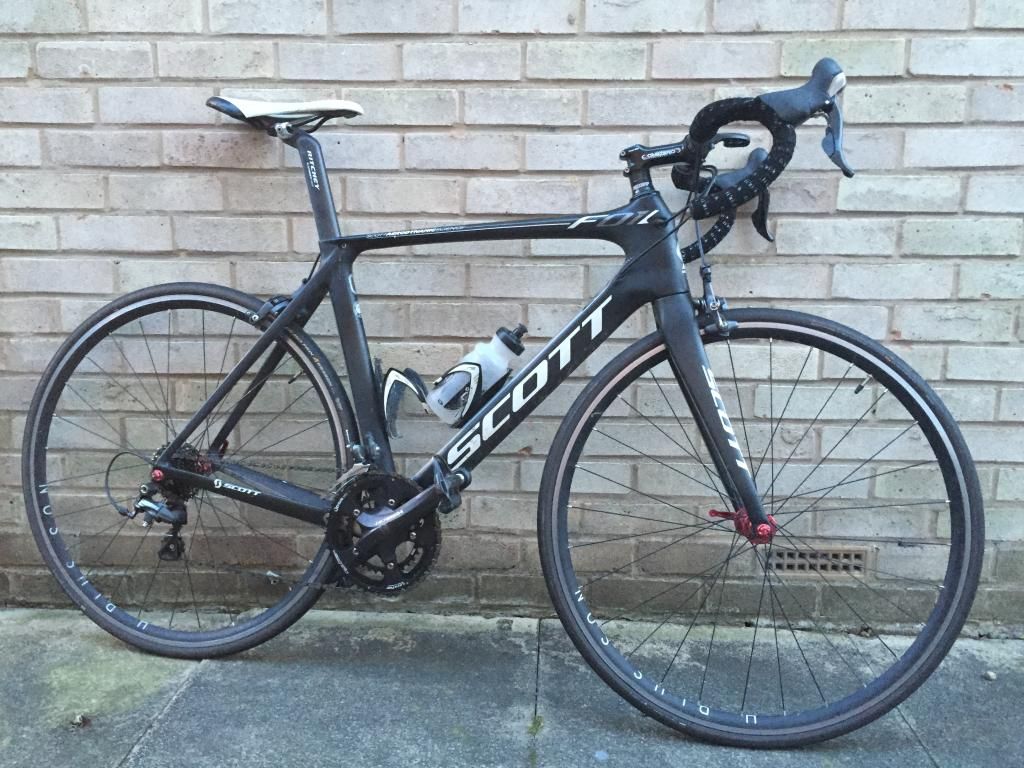 Trek Madone 3.5 Ultegra
Purchased new from York Cycleworks in October 2013, full mudguards (although rubbed like hell using 25mm 4 Seasons). Served me well as a winter bike, but the 'guards/rubbing issue never went away - later changed to 23mm tyres which did solve the issue, although compromised on ride quality some what. Sold on Ebay for a £1200 loss over 2 years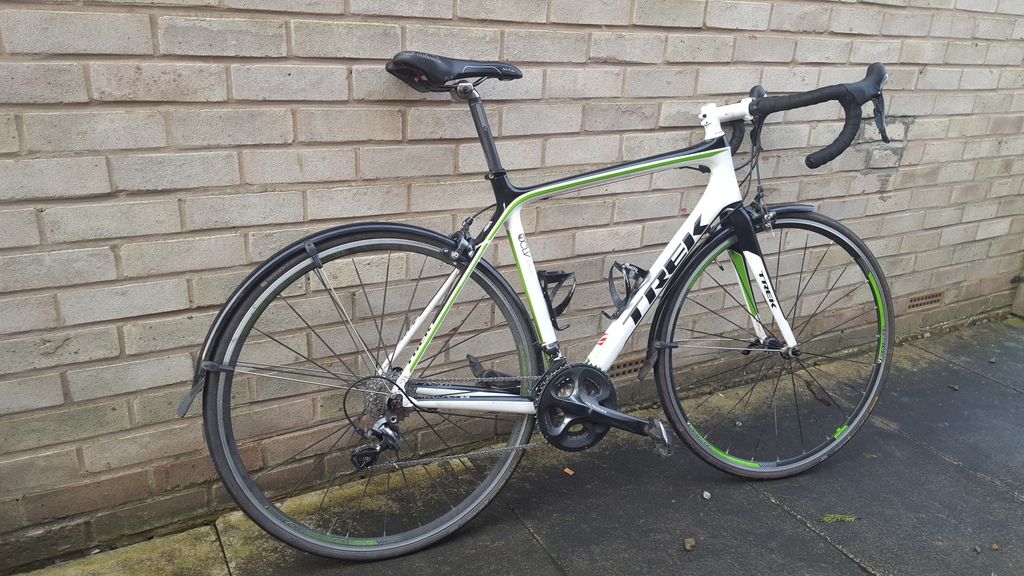 Trek Emonda SL8
Purchased new from York Cycleworks in April 2015, custom built with Ultegra Di2, Chris King R45 Archetype wheels (superb) & pretty run-of-the mill finishing kit. Great bike, up hills, chaingangs, centuries, this thing did it all with no fuss. Cost me £0 in maintenance over the 2 years, replaced 1 x brake blocks and that was it. Still have the frame now and considering to build it back up with mechanical & use for long jaunts into North Yorks etc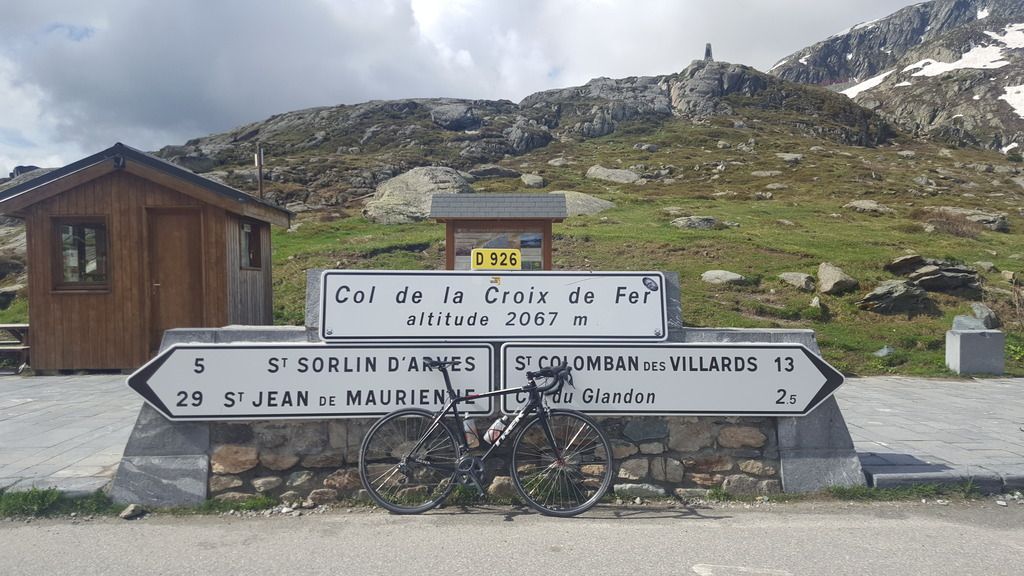 Kinesis 4S Disc Di2
Purchased as a frameset from Westbrook Cycles in January 2016, Ultegra Di2, Hunt x Mason disc wheels, mix and match finishing kit, full SKS 'guards. Fantastic winter bike, bit heavy, but who cares in winter! Never let me down, something I'll keep for years!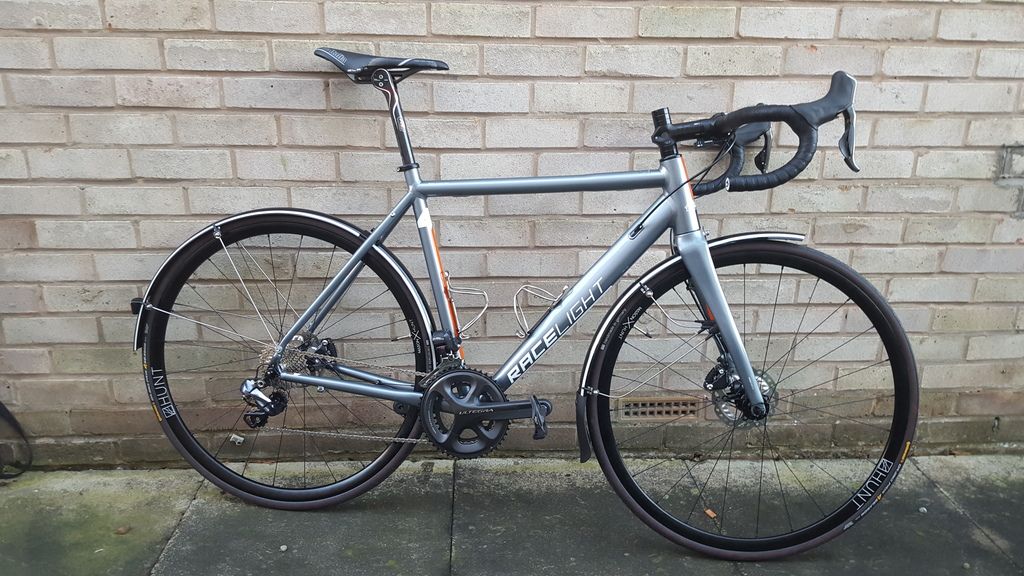 S-Works Tarmac SL5
I went through many different scenarios, Colnago C60/Emonda/Domane SLR, even Canyon (but I wanted the bike this year
)
Called into Sigma Sport and was sold straight away on the S-Works, so set about getting a good spec for it..;
S-Works Tarmac SL5 56cm
S-Works Seat pin
S-Works Stem (120mm)
S-Works 40cm Carbon "Hover" bars
Ultegra Di2 shifters & mechs
Quarq Dzero Power Meter & Praxis rings (replacing Powertap P1 pedals that Wiggle refunded me on)
Wheelsmith 38mm Carbon clinchers & Chris King R45 hubs
Vittoria Graphene + tyres
Superb service from Sigma Sport, great comms & competitive pricing. Not collected it yet, so needs final position tweaks and the steerer to be cut down 25-30mm.
Shop only image for now, but I'll get some decent ones up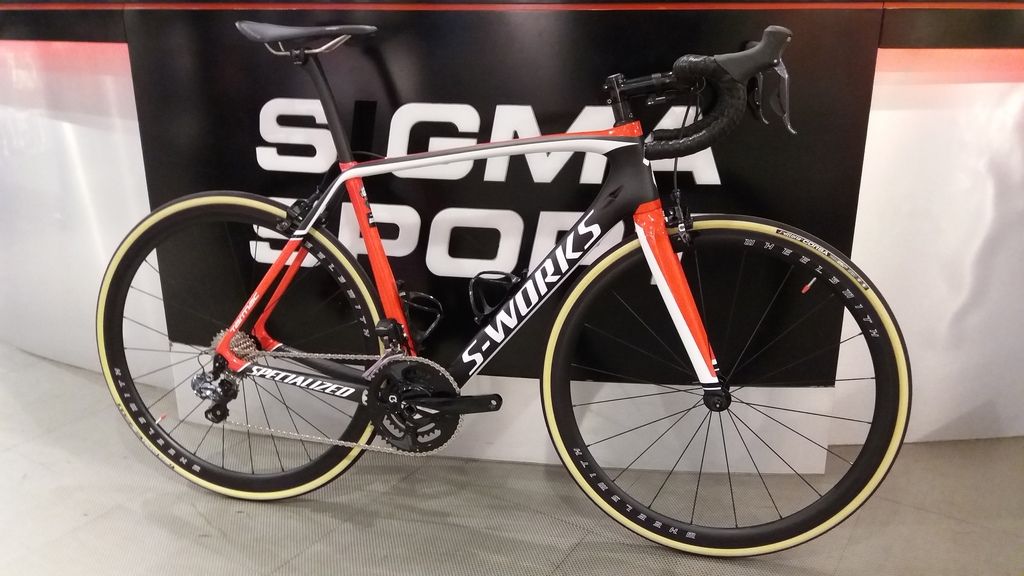 Hope you like it!
Orbea Orca OMX DI2 MyO
Kinesis 4s Di2